Death toll from GM ignition switches rises to at least 51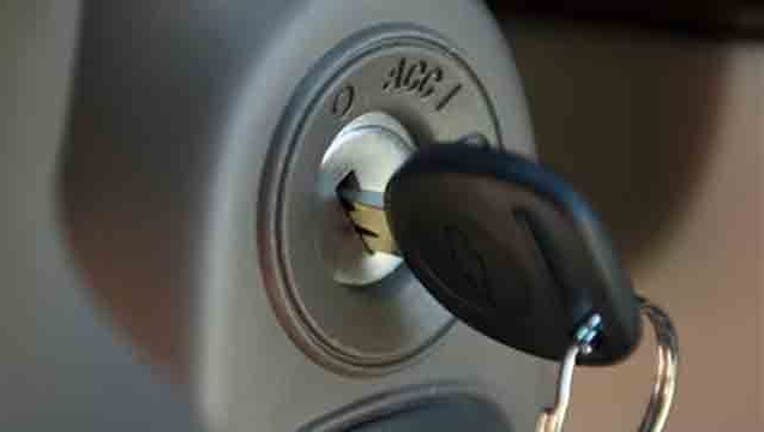 article
DETROIT (AP) — More than 1,100 claims were filed in the week before Saturday's deadline to seek payments from the General Motors ignition-switch compensation fund. So far, 51 death and 77 injury claims have been granted.
But the fund's deputy administrator says the number of granted claims is likely to rise as she and her boss, compensation expert Kenneth Feinberg, sort through at least 4,180 claims that came before the deadline passed.
The last-minute flurry of activity is common in compensation cases, said Deputy Administrator Camille Biros, who has worked with Feinberg on funds for the 9/11 terrorist attacks and the BP oil spill. Although most of the claims were filed electronically, some will "trickle in" in the coming days because they were postmarked by the Jan. 31 deadline, she said.
"I can say that there will likely be more" death and injury claims granted, Biros said. "Until we sort through and review the newly submitted documents, we can't make that estimation."
GM was aware of faulty ignition switches on Chevrolet Cobalts and other small cars for more than a decade, but it didn't recall them until 2014. On 2.6 million of them worldwide, the switches can slip out of the "on" position, causing the cars to stall, knocking out power steering and turning off the air bags.
As of Sunday, the fund had received 455 death claims and 3,447 for injuries. Of the total, Feinberg has decided that about 12 percent, or 482, aren't eligible for payment. Another 965 have deficient information, while 1,502 were turned in without documentation. Another 1,103 claims are under review, according to a posting on the fund's website.
People will be given several chances to provide information to back up their claims, Biros said. Most of the claims that have been denied were not models covered by the fund or the air bags inflated in the crashes. If the air bags deployed, that means the cars had power and the ignition switches were working and not at fault, Feinberg has said.
About 40 claims have been paid thus far, but Biros would not say how much money had been paid out. GM also would not say how much the company has paid thus far.
It likely will take until late spring for Biros and Feinberg to sort through all of the claims, she said. There is no deadline for them to make decisions on the claims, Biros said.
About half the death and injury claims that have been granted involve people 25 years old or younger, Biros said. The Cobalt, Saturn Ion and other small cars with the bad switches were sold largely to younger people because they were inexpensive and marketed by GM as being safe. But experts say younger, inexperienced drivers would be less able to handle a car that had stalled and lost its power steering.
Initially, GM had said at least 13 people had died in crashes caused by the switches, but the company has always said the toll would rise. Legislators have estimated that at least 100 people were killed.
Last year GM set aside $400 million to make payments, but conceded that could grow to $600 million. The company's chief financial officer told analysts earlier this month that those numbers have not changed. Compensation for deaths starts at $1 million.
GM has placed no cap on the amount of money he can spend, Feinberg has said.
The GM ignition-switch debacle, which brought congressional and Justice Department investigations and the maximum $35 million fine from the government's auto-safety agency, touched off a companywide safety review. That brought a total of 84 recalls involving more than 30 million vehicles.
As of last week, GM had fixed just over 56 percent of the 2.19 million cars with faulty ignition switches that are still on the road in the U.S., according to documents filed with federal safety regulators. The company said it could not reach about 80,000 of the car owners.
Still, even with letters, telephone calls and Facebook messages, GM hasn't been able to get all the owners to have their cars repaired about a year after the recalls started. It's not unusual for some car owners to ignore recall notices. The average completion rate 1 1/2 years after a recall begins is 75 percent, according to the National Highway Traffic Safety Administration.