Defense waiting on autopsy report in San Francisco dismembered roommate case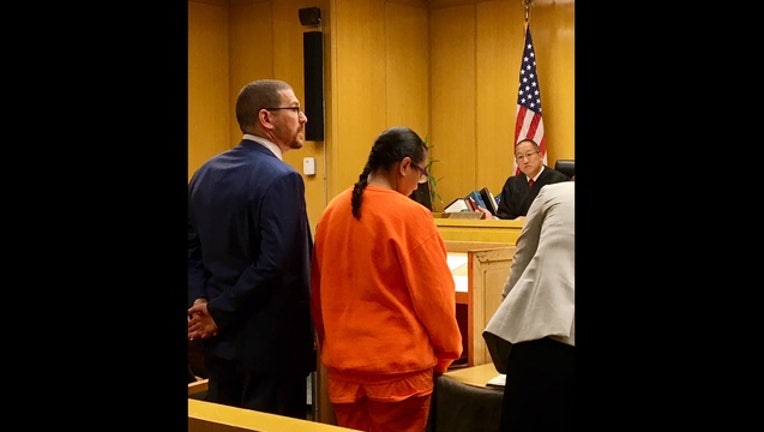 SAN FRANCISCO (BCN) - A woman accused of killing and cutting up her roommate in an apartment in San Francisco's Mission District following an argument made an appearance in court this morning.
Prosecutors say Lisa Gonzales, 47, killed Margaret Mamer, 61, sometime between May 13 and June 2 at the apartment they shared in the 200 block of 14th Street.
She's been charged with murder and pleaded not guilty last month.
This morning, Gonzales appeared in court briefly, with her hair in a braid and wearing glasses.
Outside of court, Gonzales' attorney Deputy Public Defender Alex Lilien said that there is still crucial information that needs to be reviewed in the case, included the victim's official cause of death.
"There are videos. There are photos. But most importantly, we're still waiting on the autopsy report," Lilien said.
The city's medical examiner's office has said that Mamer suffered blunt force trauma and "sharp force" injuries.
According to court documents, Gonzales allegedly began renting a room to Mamer in August 2017 for just $400 a month. Gonzales, a lifelong San Francisco resident, had lived at the 14th Street apartment for most of her life.
By December, however, Gonzales became frustrated with Mamer after things around the house started to go missing or were being misplaced. Gonzales allegedly asked Mamer to move out, but Mamer stayed and around mid-April, Gonzales gave her a 30-day notice to leave.
Mamer, however, did not leave, court documents allege.
A different roommate reported that on May 15, Gonzales told them not to go in the bathroom and later that evening, said they smelled a "metallic" smell followed by the smell of vinegar later on that night.
When the roommate asked Gonzales where Mamer was, Gonzales confirmed that Mamer left, adding "but not the way she should have," according to court documents.
The roommate also reported seeing a hacksaw underneath the sink in the laundry room days later and said they noticed that a large plastic storage container in the home was missing.
On May 31, the roommate confided to another person that they feared Gonzales might have killed Mamer. That person then reported it to police.
The following day, a missing person report was filed after Mamer's friend reported that they hadn't seen her since May 15.
On June 2, officers showed up to the apartment looking for Mamer.
Gonzales allowed them to search it, in addition to the common storage area where Mamer was ultimately discovered.
Officers found Mamer's body in a plastic bag inside the missing plastic storage bin. Mamer's limbs had been sawed-off while her head and torso were still intact, court documents said.
After the gruesome discovery, officers arrested Gonzales.
When interviewed by investigators, Gonzales reportedly said that she and Mamer had gotten into an argument but said that she had no recollection of the events that occurred afterward and when asked what happened by investigators, Gonzales said, "probably nothing good."
Gonzales is due back in court on Aug. 22. She remains in custody without bail.