Details surface about suspect in shooting of Hayward police sergeant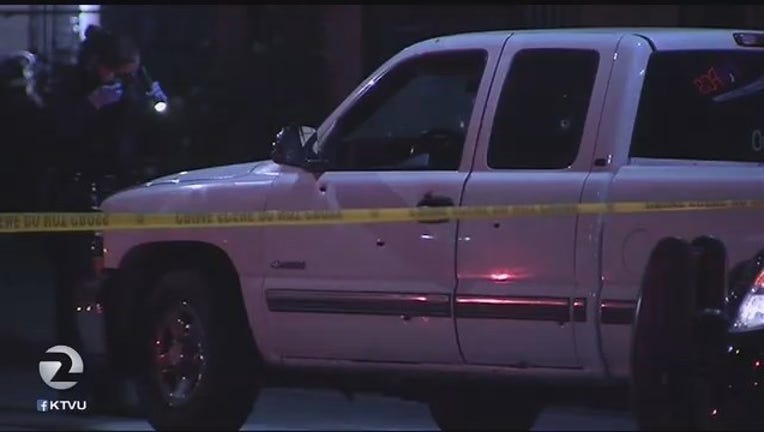 OAKLAND, Calif. (KTVU) -- New details have been released about the Oakland resident suspected in the fatal shooting of Hayward Police Sgt. Scott Lunger. 
Hayward Police said the suspect is 21-year-old Marco Estrada. He was treated for gunshot wounds at Highland Hospital in Oakland.
Estrada is in police custody and under guard.
A neighbor has identified Mark Estrada or Marcos as it is seen on his Facebook page as the person accused of killing Sgt. Lunger.   Estrada was arrested after family members took him to the hospital for treatment of gunshot wounds.   
Hayward Police Chief Diane Urban described Estrada as being associated with a gang but not "a validated gang member." Urban said Estrada is from Oakland but worked in Hayward
"So he's familiar with the Hayward area. Up until today, we're not aware he has any prior criminal history," said Urban.        
KTVU went to BT Roofing in Hayward and learned Estrada had been working there with his father. KTVU reached the company's general manager by phone. 
He said Estrada had only been working here for two weeks, but explained Mark's father has been a highly valued employee for 19 years.
"This is a tragic situation. Our thoughts and prayers go out to the Lunger family and the Hayward Police Department during this extremely difficult time," the GM went on to say. 
On Wednesday morning, police found Estrada's bullet-riddled white pickup truck dumped in East Oakland. It led police to this home near 107th and Beverly.
Investigators removed items from the property.
"We have recovered some ammo during a search warrant, recovered a gun. We are still linking those pieces of evidence to the actual crime scene," said Urban.  
Neighbors told KTVU Estrada lives with his parents and siblings. They described the family as quiet, hardworking and polite.
"Always very well mannered; always.  Anytime he sees me, he waves. If I have to say turn the music down, they say Oh, sorry Ms. Roslyn." said neighborhood watch captain Roslynn Gilder.
Another neighbor who asked KTVU not to reveal his identity said he noticed a change in the young man about a month ago when someone new moved in with the family.
"They were smoking dope in front of the house. That wasn't cool. They never did that before," said the neighbor. 
Police Chief Urban said Estrada is not cooperating with investigators. As of Wednesday night, police have not yet said exactly what charges Estrada will be facing.