Nordstrom in its final days as downtown San Francisco works to mend itself
SAN FRANCISCO - As we approach the end of summer, it's fair to ask: How is San Francisco, one of the world's tourist Meccas, faring in its efforts to recreate itself?
KTVU's Tom Vacar spent the day there getting a tourist's eye view of the ambiance and experience, which is very different from just six months ago.
Given all the obvious security: police officers, private guards and ambassadors at San Francisco's Fifth and Market on Friday, no one seemed to have a reason to feel unsafe. That may help explain that even though Nordstrom closes Sunday, the rest of the in the Westfield Centre was busy. 
Right across the street, more than 200 people waited patiently in line to take cable cars, halfway to the stars and the moon. "When the moon hits your eye like a big pizza pie, that amore," sang street artist, Mr. B: The Singing Bard.
The Bard lives on tourists' tips and has been at the Cable Car Turnaround for decades. He says, he sees the continuing proof of San Francisco's magic every day. "Every one of these people paid thousands of dollars to come here to San Francisco; every day," said Mr. B.
And, the waiting crowd applauded after he said that magic will win out as it has so many times before. "San Francisco has not lost its glow of its glamor. People from all over the world still love San Francisco and love the trolley. Even though those major stores might have closed, but the magic is still right here. Isn't it? Is the magic still here? Can I get an Amen?" said Mr. B.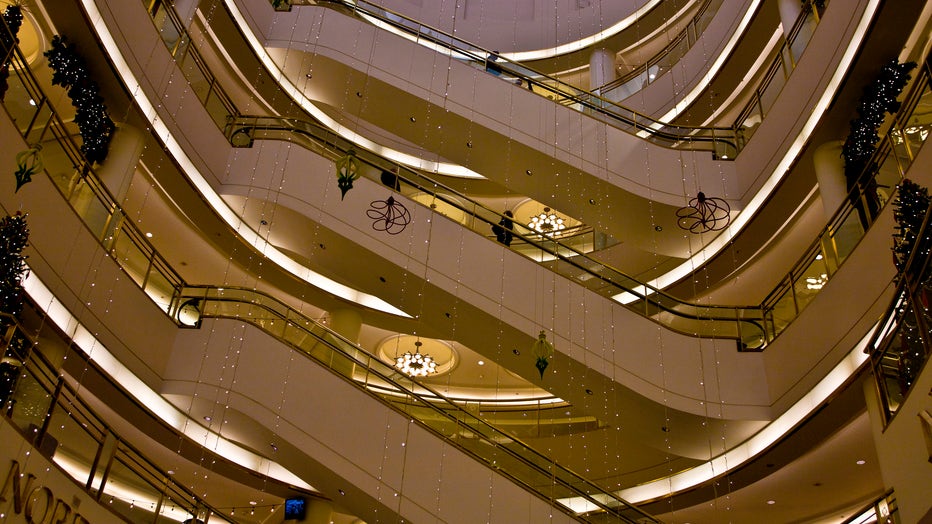 SAN FRANCISCO, CA - DECEMBER 22: The spiraling escalators at the Nordstroms store in the Westfield Shopping Center. (Photo by George Rose/Getty Images)
The pandemic, the lockdown and all that remote work, changed San Francisco perhaps as much as any city in the country, perhaps even in the world. The question is, how does the city now move forward? 
Six months into San Francisco's Roadmap to the Future, some things have visibly improved. "An important part of our recovery strategy is that people actually see what is happening and not just hear second or third hand without firsthand experience," Sarah Dennis-Phillips/Executive Director of the SF Economics and Workforce Development Department.
The director says that there is now 38% more downtown foot traffic than a year ago; the largest year-to-year gain in the nation. She says the new Ikea is one of almost 4,900 new businesses in the city since this program began in February.
That's thanks to rent and tax incentives, streamlined permitting, more strict law enforcement as well as pop-up business opportunities to occupy vacant storefronts and offices. This will change the face and feel of downtown. "Make San Francisco, downtown San Francisco, more San Francisco," said Dennis-Phillips.
This path forward seems to be working but as with any major challenge, patience is required.