Driver in Gilroy car crash dies from injuries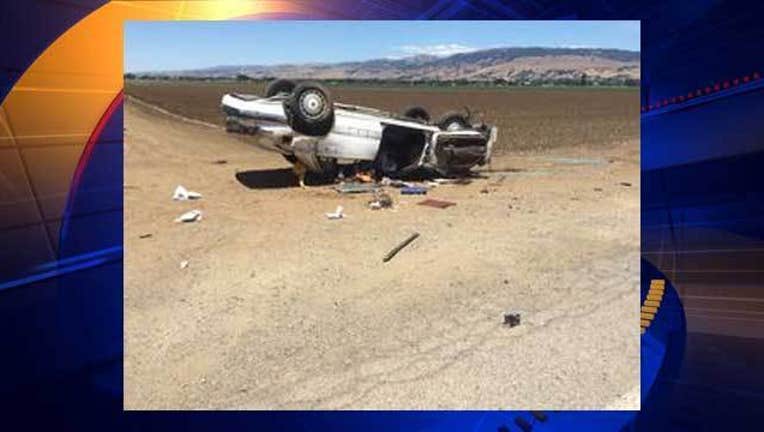 article
GILROY, Calif. (KTVU and wires) -- The driver of a car that crashed into a power pole in Gilroy on Tuesday afternoon has died, a police sergeant said Wednesday.
He was identified as 27-year-old Mark Pierce of Gilroy, police Sgt. Royce Heath said.
Officers responded to reports of a car crash in the area of Leavesley Road east of Arroyo Circle where live power lines were down around 12:30 p.m. Tuesday, Heath said.
Police and fire crews arrived to find a car struck a power pole and overturned, ejecting three people, Heath said.
Pierce was found suffering from major trauma and was without a pulse and not breathing, according to Heath.
Emergency crews performed CPR on Pierce, who was revived and transported to a trauma center where he underwent surgery, the sergeant said.
Police learned Wednesday that Pierce died of his injuries, Heath said.
One passenger was also transported to a trauma center for moderate injuries that were not considered life-threatening, Heath said.
The second passenger suffered minor injuries, was treated at the scene and then released, police said.
A preliminary investigation indicated that the trio was in a car heading west on Leavesley Road where it veered off the roadway and struck the utility pole before Arroyo Circle, according to police.
Investigators have not determined if drugs or alcohol were a factor in the crash, Heath said.
Anyone with information about the crash is asked to call Gilroy police Officer Drew Viale at (408) 846-0350.