Driver in Gilroy crash that killed 4 appears in court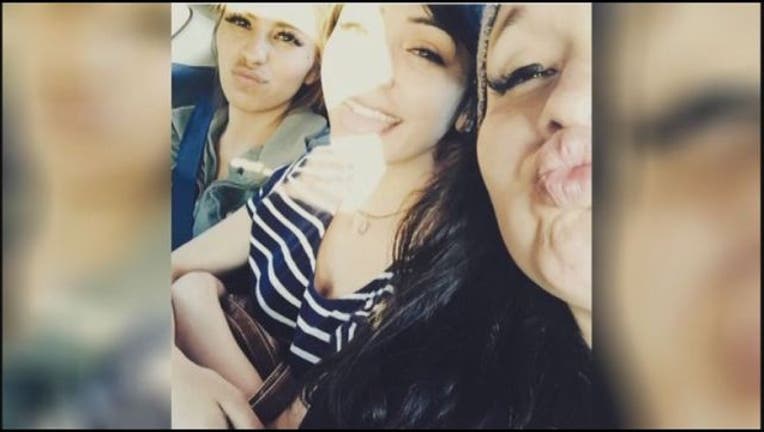 article
GILROY, Calif. (KTVU) - The driver who police say was drunk when he crashed his car and killed four passengers appeared before a judge for the first time as two of the victims were laid to rest Friday.
Anthony Imbronone could face 22 years in prison for the deaths of a 24-year-old and three high school students from Gilroy.
Yolanda Jimenez's aunt could not hold back her tears after seeing the man suspected of taking her 18-year-old niece's life away.
Anthony Imbronone, who family members say was Jimenez's boyfriend did not a enter plea to vehicular manslaughter charges for the deaths of Jimenez, 18-year-olds Yesenia Mendoza Pina and Sara Williams and 24-year-old Joseph Flemate. Imbronone's bail remains at $250,000.
Police say earlier this month the 23-year-old was driving his car when he failed to negotiate a sweeping right curve, spinning out of control before landing 20 feet down a creek bed, killing all four of his passengers.
"In cases like this the tragedy that's been visited on four separate families and the South County community as a whole, it's heartbreaking," said Santa Clara County Deputy District Attorney Cody Jones.
Court documents reveal police smelled a strong distinct odor of alcohol from Imbronone's breath. His eyes appeared red and glossy. There was also a strong smell of marijuana and a field sobriety test revealed alcohol in Imbronone's system.
"I think the message is at its heart don't drink and drive but the secondary message is to look at the number of the lives affected by one man's choices," said Jones.
It's choices that ended the lives of three high school seniors who were weeks away from graduating. At the crash site, flowers, candles and prayers are piling up. A poster for victim Joseph Flemate reads he was a "loving father."
The funerals for Yolanda Jimenez and Yesenia Mendoza Pina were held Friday. Family members tell KTVU the two best friends were buried next to each other at a cemetery in Gilroy.