Driver killed in fiery Hwy 101 crash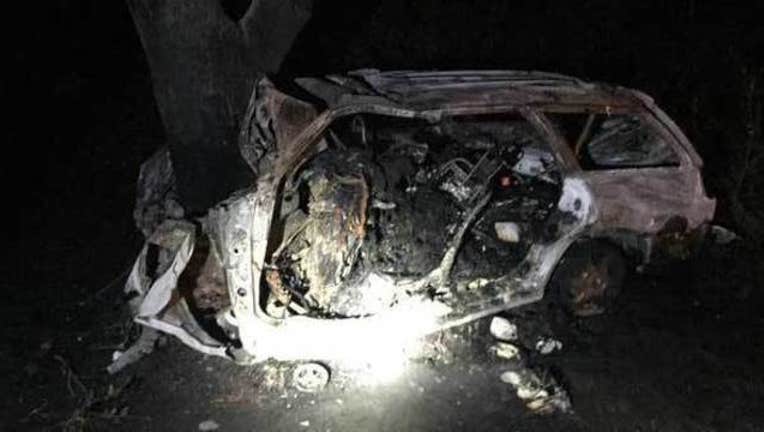 article
SAN JOSE, Calif. (KTVU) - All lanes of Highway 101 have reopened following a fiery crash that killed one person.
The single vehicle accident killed the driver and CHP says the victim was so badly burned that they cannot tell if it was a female or male.
The crash happened just before 2 a.m. when a Subaru station wagon veered off the lanes of northbound 101 just south of Blossom Hill and smacked into a tree on the shoulder.
The car and tree caught fire and the flames were so intense that other motorists that stopped were unable to get to the driver.
CHP says it appears that the victim died on impact, but it is unknown what caused the driver to travel off the road.
At this time investigators are looking into whether speed played a factor, or if the driver fell asleep at the wheel.
Several lanes of traffic were closed Friday morning but as of 6:30 a.m. all lanes have reopened.
The coroner is working on identifying the driver although officials say the vehicle had Washington license plates.