Driver pleads not guilty to Bay Bridge sideshow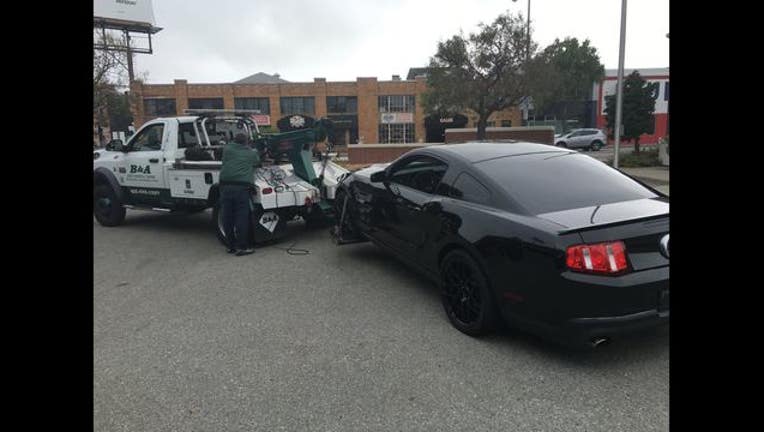 article
SAN FRANCISCO (BCN) -- A San Leandro man who was allegedly driving one of three vehicles spinning donuts on the Bay Bridge on Sunday pleaded not guilty to misdemeanor charges and infractions in San Francisco Superior Court today.
Moises Rosales, 20, was arrested Sunday after the California Highway Patrol received reports of three drivers weaving through traffic at igh speeds on westbound Interstate Highway 80 around 3:30 p.m.
The vehicles, a black Ford Mustang, white Ford Mustang and black Chevrolet Camaro, all with paper dealer plates, stopped traffic on the western span of the bridge and began doing donuts across all five lanes. The incident was captured by another driver who took cellphone photos and contacted the CHP. 
The CHP officers were able to stop the two Mustangs a short time later at the western end of the bridge. One driver, Rosales, was arrested while the other was cited and released.
MORE COVERAGE