Dublin prison correctional officer under investigation dies by suicide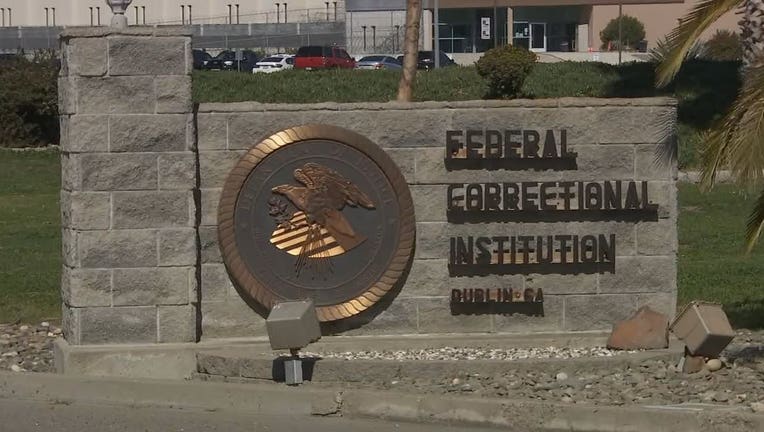 article
VALLEJO, Calif. - A correctional officer at the Federal Correctional Institute at Dublin who was under investigation has died by suicide, the Solano County Coroner's Office said. 
A coroner's spokeswoman said that the Sunday death of Nicholas Theodore Ramos, 37, of Vallejo is still technically under investigation, but preliminary results indicate that he took his own life.
Efforts to reach his family by phone were unsuccessful on Wednesday. 
Ramos was voted "Officer of the Year" in 2021, sources told KTVU.
However, he and a colleague were both placed on leave in March, KTVU has learned. 
EXCLUSIVE: Woman at center of Dublin prison sex scandal says guard used mental health files to prey on her
The Bureau of Prisons would not confirm why either man was on leave. 
But three women previously came forward to KTVU saying that he allegedly harassed them; one of them filed a formal claim against the Bureau of Prisons, alleging that he watched her shower. 
But Ramos also had his supporters, who didn't believe the allegations. 
Crystal Blanca Espinoza, who was incarcerated at FCI Dublin from 2016 to 2020 on deportion of drug charges, said that she knew Ramos during that time period and that he was strict and "by the book." 
"There was not one inappropriate act with an inmate," that she saw from him. He might have seemed mean, she said, but it was because he was trying to prevent contraband from sneaking in and stopping women from breaking the rules. 
Other women began writing into KTVU late Wednesday afternoon, all in support of Ramos. 
Roper Blankenship, Claudia Hdz, Onexy Martinez and Antonia Hernandez – all women who knew Ramos from their time at FCI Dublin – said that he and his colleague under investigation were good officers.
"I am devastated about the outcome with Mr. Ramos and hope to clear his name …of any wrongful accusations," Hernandez wrote. 
IF YOU NEED HELP: The 988 Suicide & Crisis Lifeline is a United States-based suicide prevention network of over 160 crisis centers that provides 24/7 service via a toll-free hotline with the number 9-8-8. It is available to anyone in suicidal crisis or emotional distress. 
Lisa Fernandez is a reporter for KTVU. Email Lisa at lisa.fernandez@fox.com or call her at 510-874-0139. Or follow her on Twitter @ljfernandez 
EDITOR'S NOTE: This story was updated to take out name of a previous alleged victim of Ramos' and add the comments of several of Ramos' supporters.