E-40 drops 'Front Row 40' video about love for Bay Area sports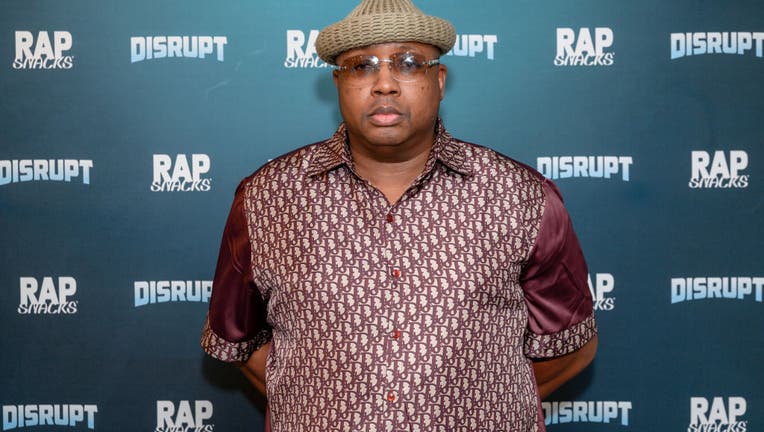 article
Rapper E-40 is making headlines – and music – about sports again.
E-40 wrote a song and shot a music video called "Front Row 40" that showcases his love for Bay Area sports teams. This comes days after he and the Sacramento Kings released a joint statement after the musician was kicked out of Game 1 of the Golden State Warriors and the Sacramento Kings Saturday.
In the song, he calls himself a "superfan" recognizing how "he's always at the game," whether he's showing up for Warriors, Sharks, Giants, or Niners.
The music video also had cameos from A-lister celebrities including fellow rappers Jay-Z and Snoop Dogg, Golden State Warriors Klay Thompson and Steph Curry.
E-40 was removed from the game in the fourth quarter by the Kings' security. Initially, an NBA source told KTVU he had been standing and blocking the view of the people behind him. 
The Kings later said the situation was a matter of "miscommunication" and that there was he did not "stand excessively from his ticketed courtside seat." 
The rapper earlier accused security of having a racial bias against him and assumed he was the instigator. 
"Unfortunately, it was yet another reminder that – despite my success and accolades as a musician and entrepreneur – racial bias remains prevalent. Security saw a disagreement between a Black man and a white woman and immediately assumed that I was at fault…I was absolutely humiliated by the Kings' security team…" E-40 said in an earlier statement.