Earthquake preparedness outreach planned for opening of 'San Andreas'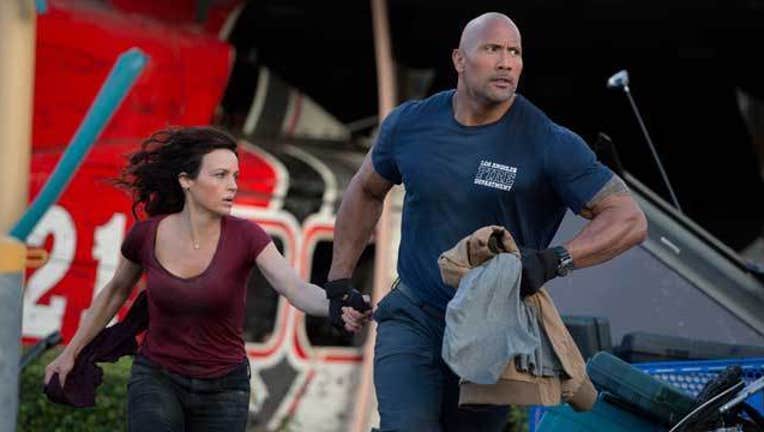 article
OAKLAND, Calif. (KTVU and wires) -- Before some Oakland moviegoers are entertained by the destruction of the Bay Area in a massive earthquake this weekend, they'll get tips on how to keep themselves safe in the event of a real-life earthquake.
The Grand Lake Theatre near Oakland's Lake Merritt will show a 30-second public service announcement featuring "San Andreas" star Dwayne "The Rock" Johnson prior to the start of the film on Friday evening, city officials said today.
In addition, volunteers with emergency agencies will be on hand in the theater's lobby to provide more information about what to expect in an earthquake and tips for staying safe. The Oakland Fire Department and the Federal Emergency Management Agency organized the outreach event.
"San Andreas" imagines the destruction of a 9.0-magnitude earthquake striking in California as a search-and-rescue helicopter pilot, played by Johnson, travels from Los Angeles to San Francisco to save his daughter.
Directed by Brad Peyton, the film promises impressive special effects sequences of the destruction of Bay Area landmarks, but might not be quite accurate to what residents would expect in the event of such a large earthquake.
But the release of the high-profile film does provide a moment to raise awareness of the potential for a large earthquake and impart practical advice.
In the public service announcement, Johnson will advise people to remember the "Drop, Cover and Hold On" drill in the event of an earthquake. If the ground starts shaking, everyone should drop to their hands and knees, cover their head and neck under a sturdy table or desk if possible, and hold on to the shelter until the shaking stops.