East Bay MUD says reservoirs are 88% full, will ease drought restrictions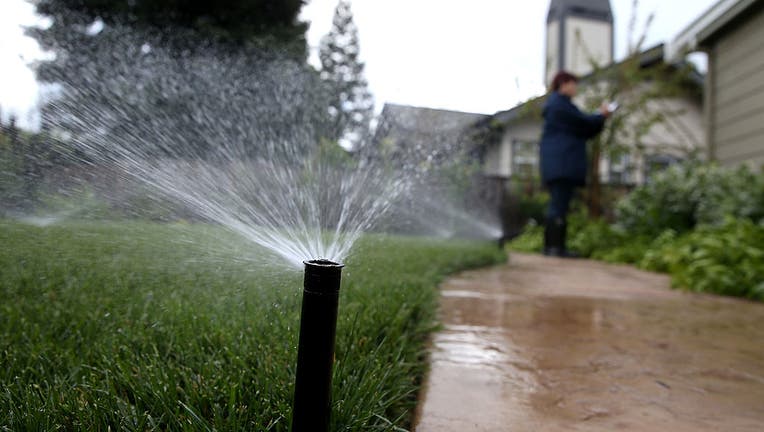 article
OAKLAND, Calif. - East Bay Municipal Utilities District (EBMUD) announced on Tuesday they are making adjustments to its emergency drought regulations and that they expect reservoirs to fully refill. 
This comes after Gov. Gavin Newsom last week signed an executive order that eased some water limits after California's three-year drought. Due to the relentless rain from this past winter season, the utility district will suspend penalties for excessive water use beginning Wednesday, March 29. 
The decision was made by EBMUD's Board of Directors. As a result, customers will move from 10% mandatory conservation to 10% voluntary water use reduction. "Further changes could occur when the EBMUD Board reviews the final water supply report for the year in late April," the district said in a news release. 
EBMUD has 1.4 million customers in Alameda and Contra Costa counties. 
"As our reservoirs fill up and our drought response winds down, we are grateful for the snow and rain we've seen this winter. But we know California will continue to experience periods of extreme dryness," Board President Andy Katz said. Katz went on to thank customers for their conservation efforts. He noted that EBMUD's purchase of supplemental supplies also helped. He asked that customers continue to make conservation a way of life. 
SEE ALSO: California ends some water limits after storms ease drought
As for the reservoirs, EBMUD said they are currently 88% full and that they still expect a "significant snowmelt." 
Last week, the governor noted that the state was mostly out of drought, but not completely. 
To keep consistent with the governor's executive order that eases drought restrictions, but maintains water conservation measures, EBMUD said they will continue to ban watering with potable water within 48 hours of rainfall, irrigating non-functional turf on non-residential sites and washing vehicles without hose shut-off nozzles.