East Coast snowstorm triggers massive pile-up on Maine freeway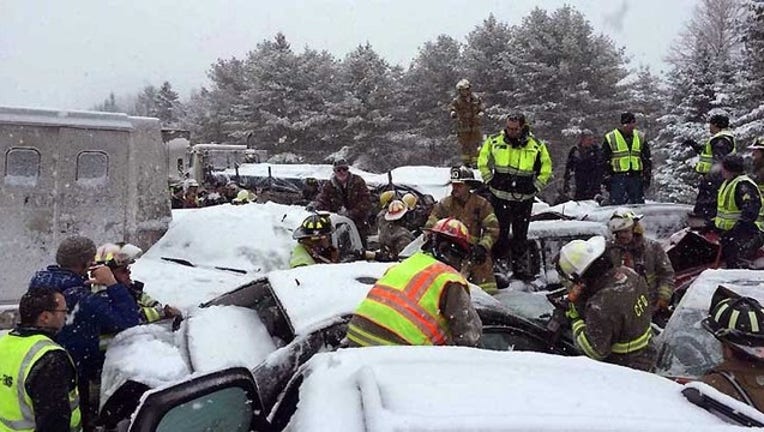 article
ETNA, Maine (AP) — More than 40 vehicles crashed on a snowy stretch of Interstate 95 in Maine on Wednesday, injuring at least six people, police said.
The pileup in Etna, near Bangor, happened around 7:30 a.m. Wednesday in heavy snow and involved many cars, a school bus and a tractor trailer, state police spokesman Steve McCausland said. No fatalities were immediately reported but McCausland said some of the injuries were serious.
Emergency personnel climbed on top of cars to reach motorists stuck in the middle of the chaotic mass of vehicles. McCausland said on veteran trooper described the site as a "giant pile of metal."
Both northbound lanes on the 30-mile stretch of highway were closed, and drivers were told to take exits in Etna and Newport to avoid the area. The closure was expected to last several hours.
There were three separate accident sites spread over less than half a mile, WZON-AM reported.
Snow was forecast to call through the day with total accumulations of 5 to 9 inches, the National Weather Service said.