East San Jose students take on the drought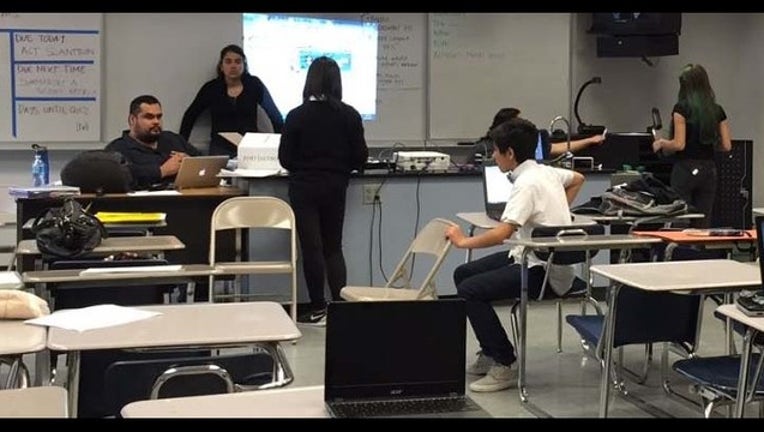 SAN JOSE (KTVU) -- A high school engineering team from East San Jose will soon be representing the State of California in the finals of the Samsung Solve for Tomorrow competition.
"I'm very excited, but a little nervous too," said Sebastian Aguilar, a freshman on the team.
The nine students taking part in the project decided to tackle the California drought.
"We felt that it's the most pressing issue (in our community)," said Aguilar.
They designed a gray water system to reduce home water use by at least 20%. The project is titled, "Don't Waste a Drop."
"A gray water system is just using the water you already used and using it for something else," said Michelle Duong, a sophomore on the team.
"Water from showers and sinks goes to our filter and to our collection tank, a from there the pump pumps water to the toilet and the irrigation system," said Aguilar.
Teacher and advisor Luis Ruelas said the students started the project last October and have been working on it for more than five months. He allowed the system to be built in his backyard.
The students were only able to build part of the system due to permitting issues, but the design calls for gray water to be used to flush the toilet and to water the yard.
"I am proud they're representing our community and our state," said Ruelas.
Ruelas said the team – which is led by girls, who are traditionally underrepresented in science and technology - beat out thousands of other entries.
"Over 90% of our students are Latinos. It's a population that traditionally doesn't have access to these kinds of opportunities, so it makes me very proud that they are representing basically all of us," said Ruelas.
The students leave for New York on Tuesday. The competition is scheduled for Wednesday.
They've already won $35,000 in technology for their school, but they're hoping to win one of five grand prizes of $120,000 in technology products.
One of the award, the Community Choice Award, will be given to the team who wins by popular vote. CLICK TO CAST YOUR VOTE