Elon Musk calls NPR 'state-controlled' media; tweet sparks backlash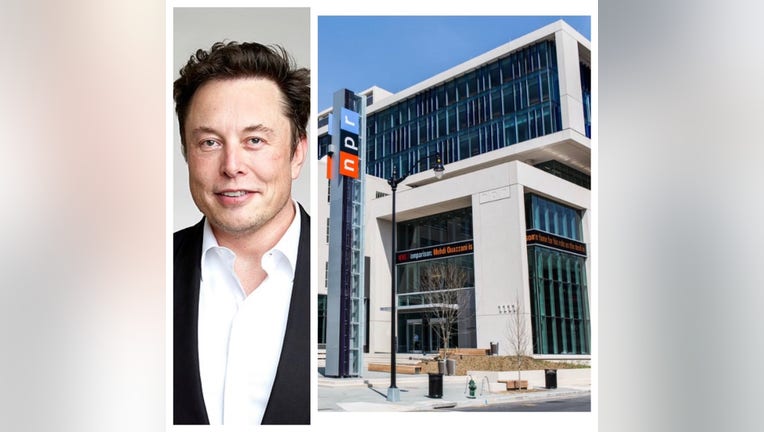 article
MILLBRAE, Calif. - The mercurial Elon Musk is at it again. Wednesday, the Twitter owner, targeted National Public Radio on his social media platform. He likened NPR with state-controlled media, similar to "Russia Today," or "Xinhua" in China.
"State-affiliated media is defined as outlets where the state exercises control over editorial content through financial resources, direct or indirect political pressures, and/or control over production and distribution, Twitter's Help Center reads," he tweeted.
"What we are seeing is a war that Elon Musk is waging against the main-stream media. And not just the main-stream media, we're talking about NPR," said Prof. Ahmed Banafa, a tech expert at San Jose State Univ. who has followed Twitter for over a decade. 
The news agency was created by the Public Broadcasting Act in 1967. Three years later, NPR began providing programing in to the nation's noncommercial and educational radio stations. Its revenue comes from gifts, government grants, and member-station dues.
Experts said NPR receives between 1-2% of its funding from the federal government.
White House officials said the executive branch has no influence over the broadcaster.
"There's no doubt of the independence of NPR's journalists. And has been, if you've ever been on the receiving end of their questions, you know this. You know that they have their independence in journalism. NPR journalists hold public officials accountable and inform the American people," said White House Press Secretary Karine Jean-Pierre.
Other major media outlets, such as the BBC, receive much more government funding than NPR, and are on a tighter leash.
Experts said the Musk tweet could be a cry for attention.
SEE ALSO: Dogecoin soars after Elon Musk's Twitter bird switch
"So that people can keep talking about Twitter. And keep going back to Twitter. And that's increased the traffic because people would like to see what he's gonna say. What's the outlet, we gotta be next? It's the attention focus. And he's good at that game," said Banafa.
Experts said Twitter has seen its value drop by half since Musk took the reins in 2022.
Outlandish claims could conceivably help his bottom line.
MORE: Elon Musk questions safety in SF following Cash App founder's killing
"I think it helps him with some people. Because there are people that like to see him sort of punk organizations," said Larry Magid, ConnectSafely CEO, and a Silicon Valley tech expert. "But for most users, I think it's a negative. It certainly doesn't make me want to spend more time on Twitter."
Experts said the real question is whether Musk's comments will make a new crop of advertisers by in, or will it run off the ones that have remained?
Jesse Gary is a reporter based in the station's South Bay bureau. Follow him on Twitter, @JesseKTVU and Instagram, @jessegontv