Ex-49er coach Chip Kelly joins ESPN as analyst for college, NFL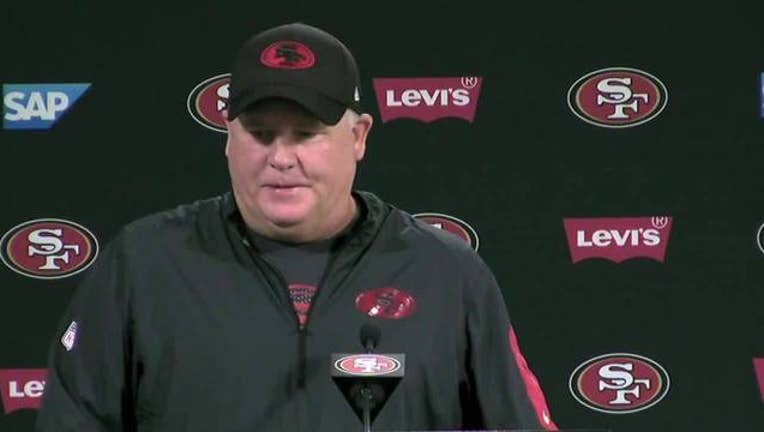 article
Former 49ers coach, Chip Kelly, has a new gig.
He will be a studio analyst for ESPN, primary doing the Saturday pregame, halftime and wrap-up shows on ESPN2, according to ESPN.com.  He'll also provide NFL analysis on Sundays during SportsCenter. The announcement was made on Friday.
"Over the last 30 years, I have experienced football from one perspective -- as a coach," Kelly said in a statement. "Working in television will allow me to see the game from a different angle; simultaneously, I'll provide viewers an insight to the mindset of a coach and team while offering alternative views of various situations."
Kelly added: "Once I decided to make the move to TV, my familiarity with ESPN, combined with their high-quality production and vital role in college football, it was easily the best network suited for me." Kelly, 53, spent the past four seasons in the NFL, coaching Philadelphia for three years and San Francisco for one.
Kelly was fired by the 49ers after going 2-14 last season. He was 26-21 with a playoff appearance for the Eagles.
Before jumping to the NFL, Kelly spent four seasons as Oregon head coach and went 46-7. In 2010, Kelly led the Ducks to the BCS title game and was the Associated Press coach of the year.
The Associated Press contributed to this report.