Experts: Traveler should have drawn scrutiny before flight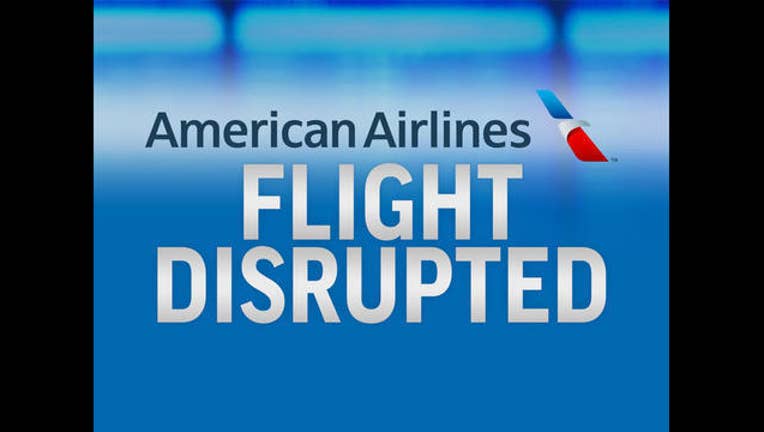 article
LOS ANGELES (AP) -- A man acted strangely long before he caused a disturbance on a plane that prompted fighter jets to accompany it to Hawaii, but a lack of communication and an airline's hesitancy to be caught on video booting a passenger could have played a role in allowing him to fly, experts say.

Anil Uskanli, 25, of Turkey, had purchased a ticket at an airline counter in the middle of the night with no luggage and had been arrested after opening a door to a restricted airfield at Los Angeles International Airport. Airport police did not notify the airline, but they said it isn't common practice.

After bizarre behavior on board Friday, including trying to get to the front of the jet, he was arrested by FBI agents and charged with interfering with a flight crew.

A federal judge on Monday ordered him to undergo a mental competency evaluation, which Uskanli's attorney said he requested based on conversations with his client that he would not detail.

The first alarm should have been Uskanli buying his ticket around midnight with no bags other than a laptop, a phone and items in his pocket, said Doron Pely, a director at TAL Global, an international security consulting firm focusing on aviation security.

"Right there, that's enough red flags to really look into this guy with curiosity," Pely said. "He had trouble written all over him."

But Uskanli went through a security screening without raising suspicion and only drew the attention when he opened a door leading to an airfield ramp around 2:45 a.m.

Airport police said he smelled of alcohol but was not intoxicated enough to be charged with public drunkenness, so he was given a summons to appear in court and released.

Police said officers confiscated his boarding pass and walked him to a public area of the airport. He got another boarding pass and went through security again.

It isn't uncommon for people to open doors to restricted areas, airport police spokesman Rob Pedregon said, and Uskanli said he was looking for food when he was stopped by officers.

"Had it not been serious, it would have been comical," Pely said. "How many times do passengers go back to the check-in counter and say, `Police confiscated my boarding pass. Can you please reissue a boarding pass for me?"'

Uskanli went to a different airport terminal, requested a wheelchair and was brought to the gate, American Airlines spokesman Ross Feinstein said. Flight attendants helped Uskanli at the door of the plane, authorities said.

Before takeoff, he sat in first-class and had to be asked several times to move to his economy seat, according to a criminal complaint.

"This is a situation where red flags were not accumulating properly because they were not transferred," Pely said. "If you see one red flag, you may let it go, but if you see three red flags and you let it go, you should be let go."

Airline employees may have been worried about preventing Uskanli from flying because of recent viral videos of flight crews ejecting passengers and may have been more tolerant of his behavior because they didn't know about his airport arrest, he said.

During the six-hour flight, Uskanli had his head swathed in a blanket and passengers said he pounded on walls after someone opened the restroom door he had left unlocked.

He tried to get to the front of the plane, and a flight attendant used a drink cart to block Uskanli. He placed his laptop on the cart, and flight attendants feared it might contain explosives.

That prompted the captain to initiate bomb-threat procedures, and fighter jets escorted the plane to Honolulu. The secretary of Homeland Security was briefed.

Police, TSA and the airline should have been communicating more efficiently, said Richard Bloom, a security expert at Embry-Riddle Aeronautical University.

"The end result was an incredible cost. If you add up the delays and the jet scrambling, etc., a lot of money was expended on him, a lot of emotions, a lot of people felt uncomfortable," Pely said.

Uskanli's urine test revealed the presence benzodiazepine, a tranquilizer, and a field sobriety test indicated possible use of stimulants or cannabis, authorities said.

Jeffrey Price, an aviation security professor at Metropolitan State University of Denver, said the recent spate of online videos showing airlines mistreating customers may have played a role, making airline employees less likely to confront a passenger or eject Uskanli from the plane.

"There is probably some hesitancy, a little more tolerance even, of passenger behavior," he said. "Nobody wants to be the next YouTube star."

   ------

   Associated Press writer Jennifer Sinco Kelleher in Honolulu and AP Airlines Writer David Koenig in Dallas contributed to this report.