Fake orca meant to scare off sea lions runs into trouble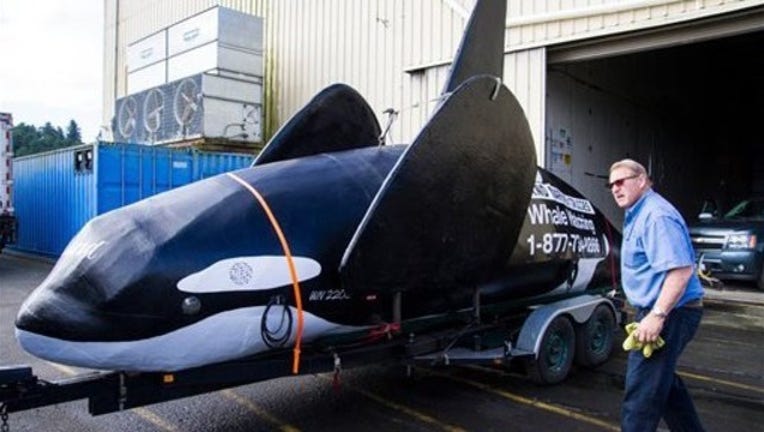 article
PORTLAND, Ore. (AP) — A fake life-sized orca officials hope will scare sea lions off docks in Oregon has run into a snag its first day on the job.
KGW-TV reports the orca was brought overland from Bellingham, Washington, on Thursday, but as soon as it hit the water at Astoria, its engine flooded.
Officials in Astoria say they have found a replacement motor. They say the fake orca will make it to the area near the docks within several hours.
Sea lions have become a nuisance to the city and commercial fishermen, because they damage docks and eat too many salmon.
In recent weeks, the Port of Astoria tried creative ways to keep the animals away, including beach balls, colorful tape, chicken wire and electrified mats — but they were not successful.