Family caught in middle of California sideshow violently attacked: Video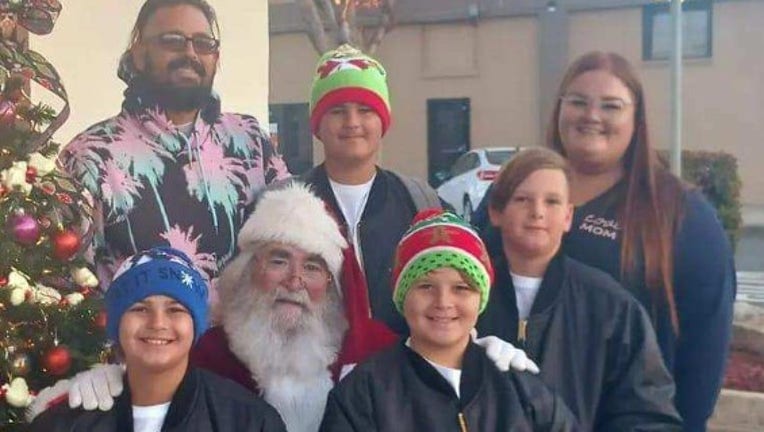 article
SACRAMENTO, Calif. - A family was attacked after being stuck in the middle of a Sacramento sideshow early Saturday morning.
Video shared on social media shows complete chaos at Amherst Street and Meadowview Road as a large crowd of sideshow participants surrounded the family's van.
Amanda Hensley and her four kids, Nikolye, Kaden, Christian and Maddox, were headed home from a family birthday party when they were blocked at the intersection. Hensley said there were hundreds, maybe thousands of people gathered.
"My kids were scared, Kaden was crying, so I asked some of the bystanders to help me pass so I can get my family home," said Hensley.
She said some of them agreed to make way for her to drive through, but that's when things got even worse.
"As I started driving a group of people began swarming my van throwing bottles banging on the sides kicking it and blocking so I couldn't drive," said Hensley. " At one point they began punching Niko through the passenger window and someone opened the sliding door of the van and grabbed Kaden."
She said her husband, Tim Rose, had gone ahead in a different car, parked his car and returned to the intersection on foot to help his wife and kids.
The footage shows Rose being chased and beaten by the crowd after Hensley attempted to drive away. 
ALSO: 1 arrested after Bay Bridge sideshow
"Once I saw my husband was being kicked, punched, and beaten and my son was being attacked while buckled in his seat I threw the van in park and ran to get them off," Hensley said.
Three of her sons can be heard in the video screaming and crying hysterically as they ran away.
Hensley said she stood over her husband to help him until help arrived. Once police came, the crowd scattered away, she said. 
On Wednesday KTVU spoke with Hensley's sister, Ashleigh Ford, about the incident. She said Rose was taken to the emergency room in severe pain from the beating. He suffered fractured ribs and several deep bruises.
Ford created a GoFundMe to help the family get through the horrific event and replace the badly damaged van. 
Their oldest Nikolye was punched in the face as he tried to protect his brothers, mom and dad, according to Ford. Kaden is suffering from anxiety and panic attacks, she added.
"I know windows can be fixed and dents are superficial but the trauma this van holds will always be there," Hensley said. "I'm not sure I'm strong enough to get my family in it again and drive."
Ford said to her knowledge, nobody was arrested at the sideshow.
"We are here and alive but this has been the most traumatic scary moment of our entire lives," Hensley said. "We will forever be reminded of it."
Sideshows are an ongoing occurrence in many California cities. Some cities have recently taken action to prevent them by installing raised dots on streets, called "Botts Dots."  
KTVU reached out to the Sacramento Police Department for more information about the sideshow and whether any arrests were made, but has not heard back as of Wednesday afternoon.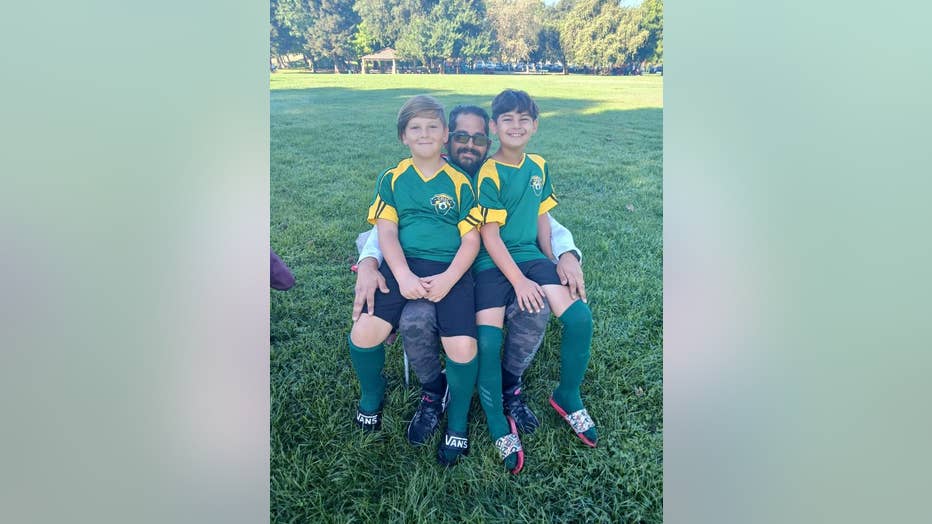 Tim Rose and two of his sons. Photo credit: Ashleigh Ford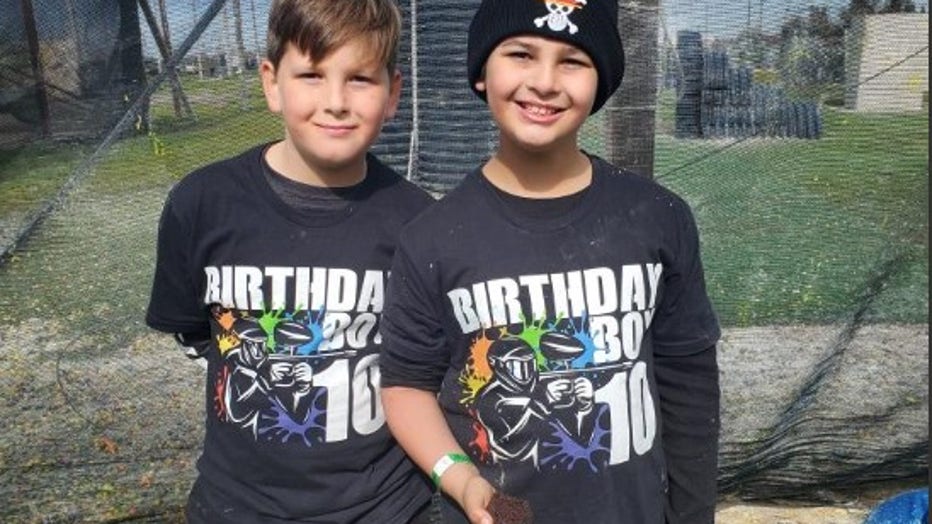 Family said they celebrated their sons' birthday over the weekend. Photo Credit: Ashleigh Ford