Fatality confirmed in 2-alarm Union City apartment complex fire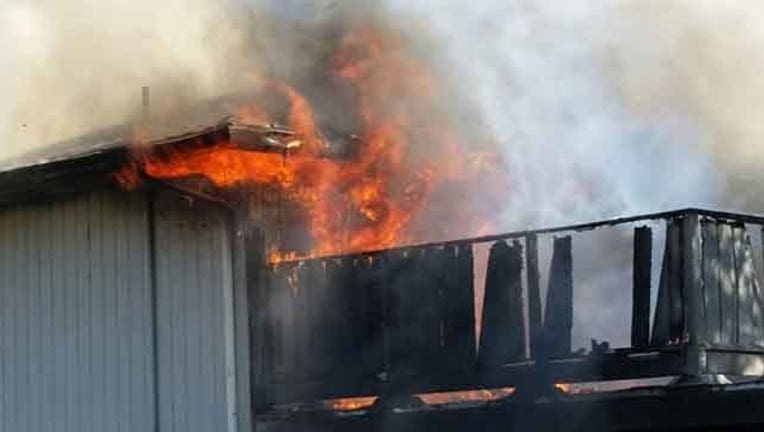 article
UNION CITY (BCN) - One person was found dead in a Union City apartment building after a fierce two-alarm fire broke out Thursday afternoon, according to fire officials.
The fire on Alvarado-Niles Road near Hartnell Street was reported just before 4:30 p.m. as a fire outside the building, according to Battalion Chief James Watkins.
Firefighters arriving on the scene found that the fire had already spread to the four-unit, two-story building. Flames were seen extending up the back of the building all the way to the roof and heavy black smoke was pouring from all sides, Watkins said.
The fire was quickly raised to two alarms, bringing in additional firefighters and equipment.
Firefighters had difficulty entering some units due to large amounts of materials piled up inside, which Watkins described as assorted magazines, books, toys, pictures and other items.
Once inside, firefighters encountered heavy smoke all the way to the floor and very high temperatures, Watkins said.
It was during a search of a second-floor unit that a body was found. The person's identity has not yet been determined or released, officials said.
The building sustained heavy damage and is uninhabitable, Watkins said. The American Red Cross is on the scene assisting around 10 people displaced by the fire.
There were no other injuries reported in the fire. The fire's cause and point of origin remain under investigation.