FBI: Wanted bank robber known as the 'Faux Badge Bandit' is dead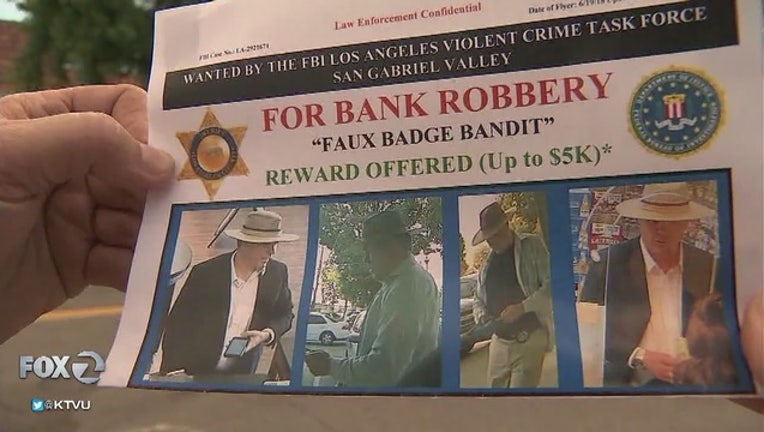 OAKLAND, Calif. (KTVU) - The FBI tells KTVU they believe the man who they called the "Faux Badge Bandit" has died.
He was wanted in a series of bank robberies around California, including in the Bay Area.
He got his name after witnesses in several of the robberies said he wore a law enforcement badge on his hip along with a shoulder holster.
A TV station in Santa Barbara is reporting the suspect robbed a bank in Goleta Friday morning. And then went to a nearby business, went into their bathroom, and shot himself.
The FBI tells our crime reporter Henry Lee, based on the M.O. and description of the man, they believe it is the Faux Badge Bandit.
This is a developing story. Check back for updates.