Federal, state loans available to San Jose flood victims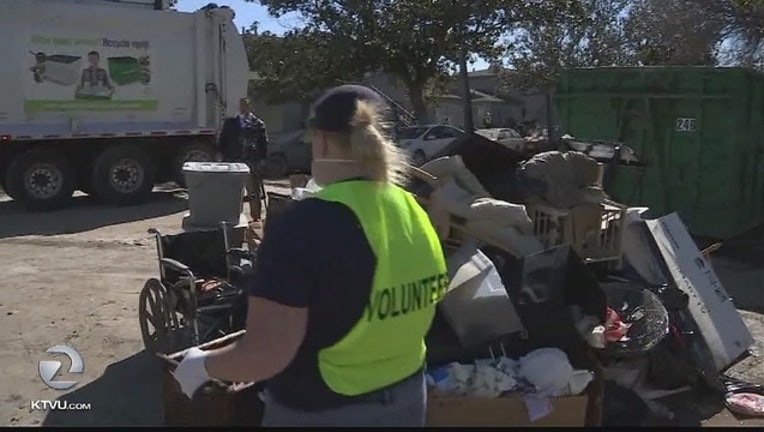 SAN JOSE, Calif. (BCN) - SAN JOSE (BCN) - San Jose residents and business owners affected by last month's Coyote Creek flood can now access low-cost loans through the federal Small Business Administration or 0 percent interest loans through the state, city officials said Tuesday.
A loan outreach center opened this morning at San Jose City Hall and will operate from 10 a.m. to 7 p.m. weekdays, other than March 31 for Cesar Chavez Day.
Renters and homeowners who suffered losses can borrow up to $40,000 at interest rates as low as 1.875 percent for furniture, vehicles and other personal items and homeowners can borrow up to $200,000 to repair or replace real estate.
The deadline to apply for these loans is May 19, city officials said.
Businesses and private nonprofits can apply by Dec. 20 for up to $2 million for economic injury or to meet working capital needs caused by the flood. Interest rates for businesses can be as low as 3.15 percent and 2.5 percent for nonprofits.
"This flooding deeply impacted residents along the Coyote Creek corridor, reaching levels beyond the 100-year flood zone in some places and destroying the possessions of many who did not carry insurance," San Jose Mayor Sam Liccardo said in a statement.
"While much work remains to rebuild affected neighborhoods, these loans will help provide a degree of relief for those residents who have lost so much," Liccardo said.
The city's Housing Department is administering up to $5.7 million in no-interest, 30-year loans from state programs to low-income homeowners willing to maintain flood insurance for the term of their loan.
Applicants' income cannot exceed 120 percent of the area median income, city officials said. Payment is not due until the end of the end of the loan term or upon sale or transfer of the property.
Gov. Jerry Brown declared a state of emergency on March 7 because storms across California, helping to initiate the federal and state loan process.
Mark Ghilarducci, director of the Governor's Office of Emergency Services, requested a federal disaster declaration from SBA on Friday.
"SBA is strongly committed to providing California with the most effective and customer-focused response possible, and we will be there to provide access to federal disaster loans to help finance recovery for
businesses and residents affected by the disaster," SBA administrator Linda McMahon said in a statement.
City officials have lowered their initial estimate of damage that the flood had caused to public property to $18 million from $23 million, while the estimate of $50 million in damage to private property remained the same.