Female-owned, independent venue, Mezzanine to close, claims landlord seeks 600% rent increase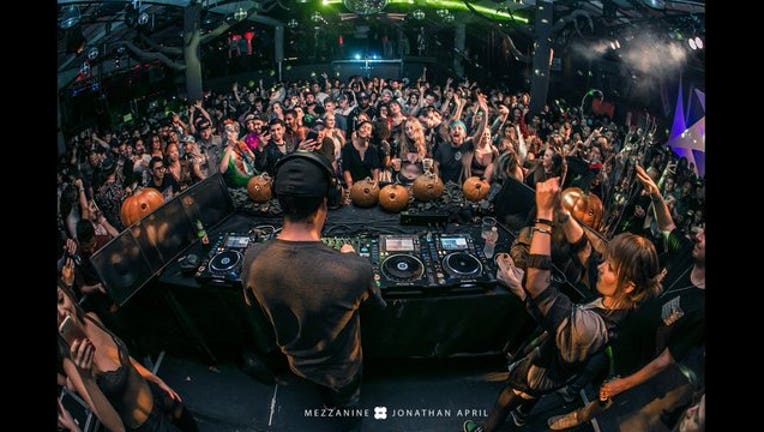 article
SAN FRANCISCO (KTVU) - You know the drill by now; a San Francisco nightclub or music venue posts a heavy-hearted message on social media. This time it was Mezzanine, a legitimate 1,000-person capacity club, nestled in an alley at 444 Jessie Street, Mint Plaza, which is now unexpectedly closing its doors in October 2019. 
What's to blame? This time it appears to be the end of a lease and claims the property owner is not is not giving the option to renew and seeking as much as a 600% rent increase.  
The female-owned, independent venue's statement read in part, "I was disappointed that the owners of the building didn't give me an opportunity to renegotiate a new lease. I was further disappointed that my request for a three month extension so that we could close out 2019 was rejected. What I find most disturbing is that Mezzanine, like so many other cultural institutions, has fallen victim to corporate greed and commercial development," Mezzanine owner Deborah Jackman said.
Those cultural institutions have been falling left and right. As of late, Elbo Room in the Mission, a bar and music venue, which was granted legacy status by the city, announced in October that their building was up for sale and is closing in January 2019 after 27 years. 
That couples with the demise of the Hemlock Tavern, another notable, independently-run nightlife venue, which shuttered for good this fall after 17 years in the Polk Gulch, to make way for condos. 
Mezzanine's fate: according to their statement, the building owners are working with Colton Commercial & Partners Inc. who are looking to convert the building to commercial office space.
Since 2003 the club has hosted large-name acts like Lady Gaga, LCD Soundsystem and Snoop Dogg; all accomplished with their all female-talent buying team who works in house, considered a rarity in an industry "entrenched with a boy's club mentality."   
"They all played here before they got big and had their first arena shows" said Mezzanine's marketing director Chris Sanders.
That may not be the case for the D-O 'double G', but the venue has had an important hand in promoting diversity, intersectionality and building the local music scene over the last decade and a half. 
"Almost every independent club in San Francisco is made up of consortiums," said Sanders. "Slim's and Great Amercian Music Hall handed over their booking to Goldenvoice." The Regency Ballroom also relies on Goldenvoice, which books the calendar at 15 music venues between San Francisco and the Los Angeles area.  
At  August Hall, a fairly new venue in San Francisco's former Ruby Skye space, they are partnered with Live Nation, the self professed "Global leader for live entertainment." 
"We have one sole owner. We pride ourselves as independent," Sanders said. 
Mezzanine employs just over 35 workers. They have hosted Dirtybird Records quarterly events for 10 years. They have also been associated with Popgang Records, in addition to holding SF Folsom Street Fair after parties, Hard French DJ collective's Pride Party and Swagger Like Us, a queer hip-hop collective's Pride weekend party. 
"We'll see what happens. Ultimately, our lease is up and the owners [who were not named in their statement] don't have to renew," said Sanders. 
While the Mezzanine team says they are "disappointed and heartbroken," they plan to trudge forward with a "(bitter) Sweet 16" celebration come next spring.