Fire at Walnut Creek BART station prompts train evacuation, service disruption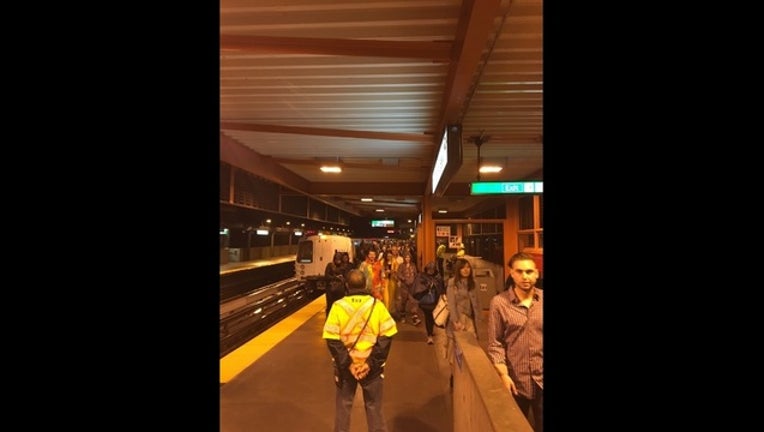 WALNUT CREEK, Calif. (KTVU) - BART officials said 250 to 300 passengers on a train at the Walnut Creek station are being evacuated this evening because of a fire at the station and a lack of power.
As of 6:30 p.m., firefighters were at the station working to put out the fire. No injuries have been reported, according to BART.
BART officials initially said service was out between the Rockridge station in Oakland and Pleasant Hill.
Officials with The County Connection are working to set up bus service for BART passengers. Currently, two buses are stopping at each station between Rockridge and Pleasant Hill.  
Power is out on the Pittsburg/Bay Point line between the Rockridge station and Walnut Creek.