Firefighters rescue dog and tortoise from tunnel in Fontana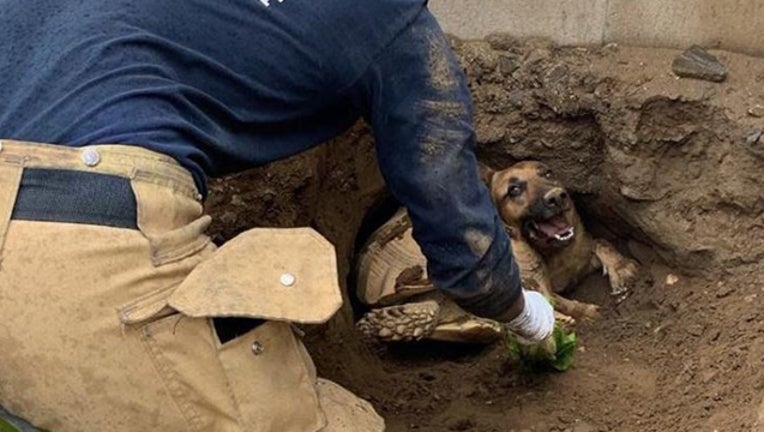 article
FONTANA, Calif. (FOX 11) - A dog and a tortoise were stuck in a hole...it sounds like the start of a good joke but it really happened at a home in Fontana. Fortunately, there is a happy ending after firefighters got involved.
San Bernardino County firefighters were called to the 8000 block of Regal Court in Fontana after receiving reports of a man and dog that fell into a hole. When they arrived, crews discovered a tunnel that ran into a neighbor's property underneath a concrete patio that had been dug by a tortoise.
About six feet from the entrance of the tunnel, crews found a 70-pound tortoise and a German Shepherd wedged in after becoming entangled with a blanket the dog had apparently dragged into the hole.
Firefighters used tools to remove the dirt around the animals and convinced the tortoise to move with a piece of lettuce. It took crews about 10 minutes to un-wedge the animals and get them out of the tunnel.
Fire officials say neither of the animals was harmed, and that their owner was actually the resident that lived where the tunnel started.