First rain of season to hit the Bay Area, with high surf advisory to go into effect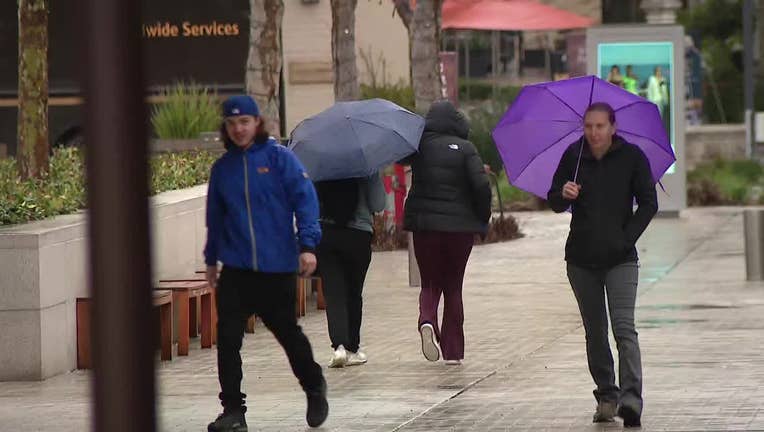 article
SAN FRANCISCO - Two days into fall, and parts of the Bay Area were set to be hit with the first rain of the season.
The National Weather Service (NWS) Bay Area office said that the North Bay was expected to see wet conditions on Monday afternoon and evening, with as much as a quarter of an inch of rain in the valleys. Some higher elevations were forecasted to receive up to three-quarters of an inch. 
Other parts of the Bay Area can expect light drizzly conditions, the agency said on social media.
SEE ALSO: San Jose to receive federal funds for natural disaster mitigation
The wet forecast was accompanied by a warning about dangerous waves along the coast, as the weather service upgraded its previous "Beach Hazards Statement" to a "High Surf Advisory." The advisory was scheduled to go into effect on Tuesday from 5 a.m. through 11 p.m. 
Large northwest swells were expected, creating hazardous conditions at Bay Area beaches. Weather officials said swells could hit up to 16 feet, with breaking waves along steep-slopped beaches reaching heights of 15 to 20 feet. 
SEE ALSO: After summer's extreme weather, more people view climate change as a culprit, poll finds
"Large waves can sweep across the beach without warning, pulling people into the sea from the rocks, jetties, and beaches," NWS said in its alert. 
The agency advised that beach-goers keep a safe distance from the water and warned, "Never turn your back to the ocean."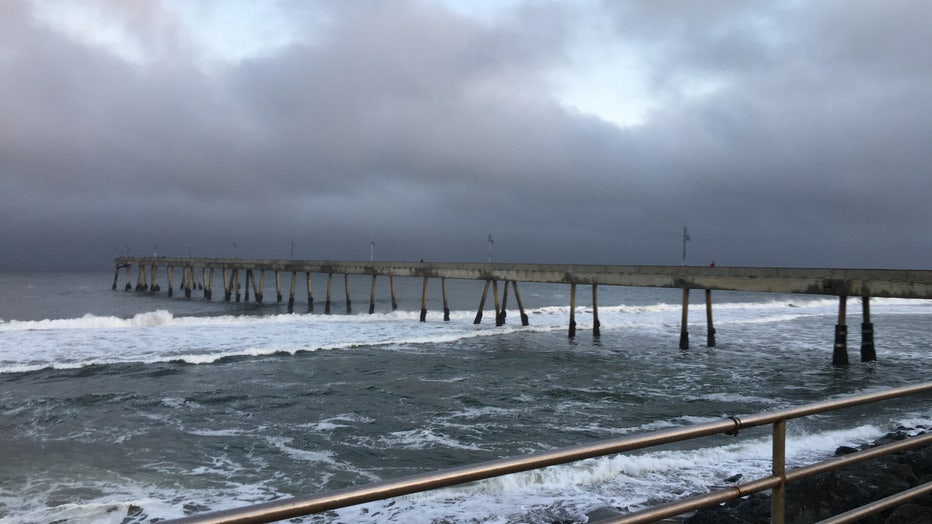 File of coastal area of Pacifica, Calif.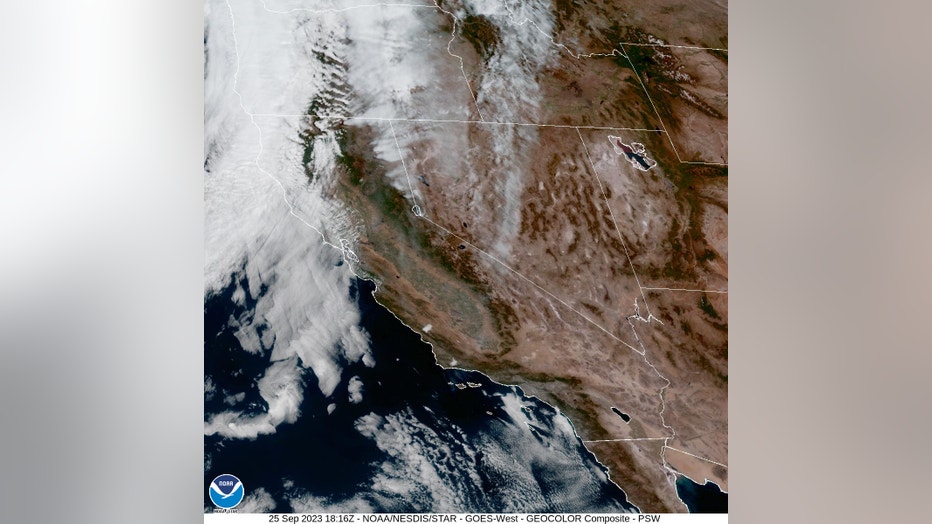 Satellite image of weather system moving into Northern California on Monday, Sept. 25, 2023.