First Republic Bank plans for massive layoffs
First Republic Bank, headquartered in San Francisco, announced plans to layoff up to 25% of its staff. The layoffs come after the bank also announced that its depositors pulled out nearly $100 billion in recent months, leading many to speculate the bank could be the third major bank to collapse this year.
First Republic was able to partially recover after a number of larger banks made roughly $30 billion in deposits to help the struggling bank. 
"Small depositors have absolutely nothing to worry about," said Jim Wilcox, professor of economics at UC Berkeley, adding that "small" generally refers to depositors with under $250,000 in the bank.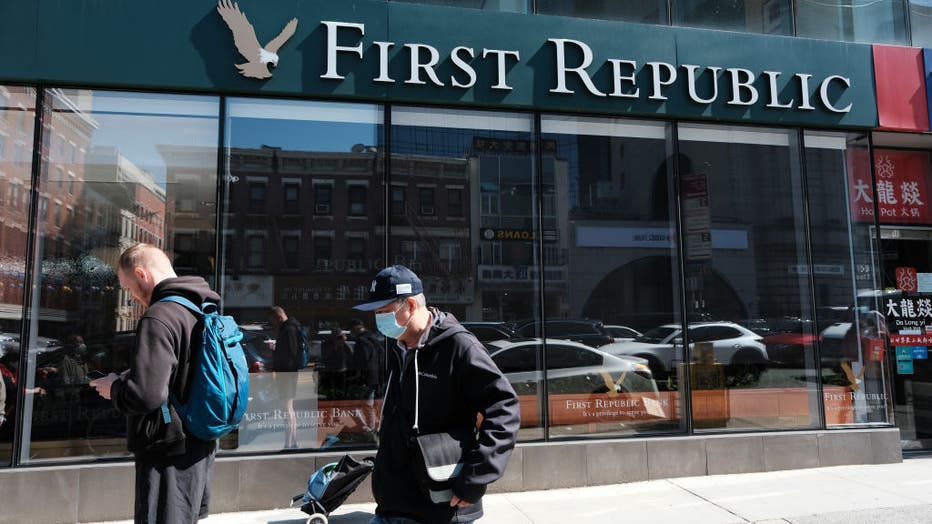 NEW YORK, NEW YORK - APRIL 24: A person walks past a First Republic bank branch in Manhattan on April 24, 2023 in New York City. The U.S. bank will reveal its latest financial results but concerns over small and medium-sized banks persist following t
However, Wilcox did warn that some small businesses that have deposits over $250,000 should consider diversifying their accounts or banking with larger banks. 
"I think that depositors that have large deposits, and a lot of small businesses have deposit amounts that are considerably larger than the deposit ceiling, they do reasonably move to these larger banks on the argument that they will be safer there," he said. 
This comes after Silicon Valley Bank collapsed on March 10 and Signature Bank, based in New York, collapsed on March 12. First Republic shares dropped 27% on Tuesday morning, leaving one analyst to warn that the bank "needs to pull off the mother of all pivots to survive," the Wall Street Journal reported.