For the first time ever, Pride flag raised at California State Capitol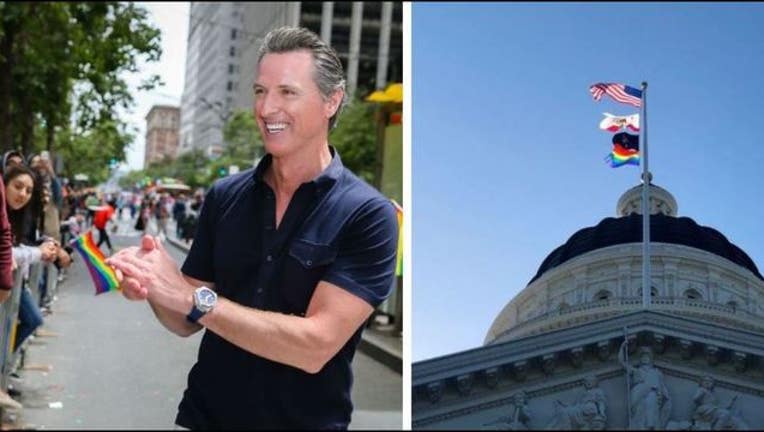 SACRAMENTO, Calif. (KTVU) - It's been 15 years since then San Francisco Mayor Gavin Newsom issued the country's first marriage license to a same-sex couple.
A move that was unprecedented at the time, turned into a month-long saga during which more than 4,000 couples wed, according to the Los Angeles Times. 
The issues surrounding same-sex marriage rose to prominence and in a long-sought victory for gay rights, the U.S. Supreme Court ruled in 2015 that gay marriage is protected under the constitution. 
Fast forward to today, for the first time in California state history, the Pride flag is flying high above the Capitol building in Sacramento.
Governor Gavin Newsom tweeted a photo of the rainbow flag on Monday. 
"In California, we celebrate and support our lesbian, gay, bisexual, transgender and queer community's right to live out loud – during Pride month and every month," Newsom said in a statement. "By flying the pride flag over the State Capitol, we send a clear message that California is welcoming and inclusive to all, regardless of how you identify or who you love."
The flag will be flown on the main flagpole at the capitol building through July 1.