Former SJPD officer accused of rape testifies woman flirted with him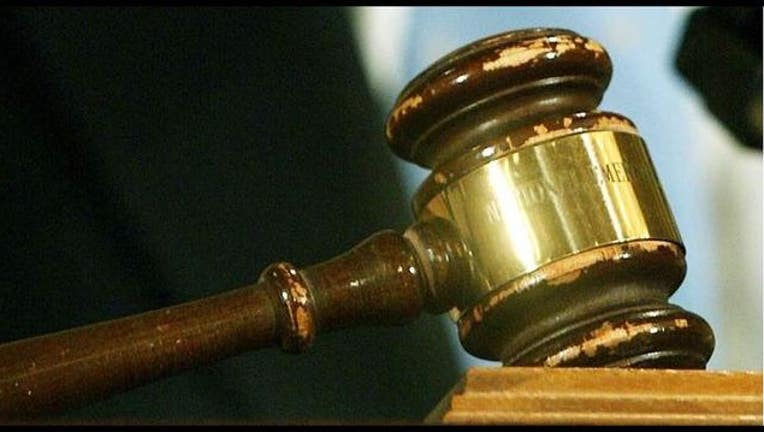 article
SAN JOSE, Calif. (BCN) - A former San Jose police officer testified in his trial today that he didn't rape a woman at a hotel and she flirted with him before they had consensual sex, which he now regrets.
   
Dressed in a gray suit, 40-year-old Geoffrey Graves took the stand at the Hall of Justice in San Jose, where he said the woman who accused him of raping her on Sept. 22, 2013 has lied.
   
San Jose police terminated Graves in September, ending his seven-year career as an officer for the department.
   
Under questioning by attorney Kristin Carter of the Santa Clara County Alternate Defender Office, Graves said he and four other officers working a graveyard shift had responded to an early morning family disturbance reported at an apartment on Greendale Way in San Jose, where a woman was hitting her husband and she had been drinking.
   
Graves arrived shortly after 2 a.m. to the residence that fell under his beat, which was in the area of Stevens Creek Boulevard near
Interstate Highway 280 and extended to Saratoga Avenue, Graves said.
   
While two officers spoke with the woman upstairs, he and another officer were downstairs speaking with her husband, who did not suffer any visible injuries from the dispute, which turned out to be a verbal argument, according to Graves.
   
The home was in a "disarray," with couch cushions and toys on the ground and a hot plate in the living room, Graves said.
   
He spoke some Spanish to the husband and later to the woman, but described his fluency as "phrase-driven."
   
Graves' fellow officers told him that the woman wanted to leave the apartment.
   
The woman, who was barefoot, walked past him out of the apartment and he followed her, having helped her enter the vehicle by guiding her head inside, Graves said.
   
The woman told him that she wanted to go to a TownePlace Suites by Marriott hotel on Saratoga Avenue where she used to work.
   
When she first entered his patrol car, Graves said he thought he heard her crying, but found out she was laughing and engaged in a conversation with him.
   
Graves understood some of the Spanish words she was using, but didn't understand the context for other words she said.
   
The woman had a "funny look on her face" and made eye contact with him, Graves testified, adding she appeared to be friendly and happy through the three-and-a-half minute trip to the hotel as another officer drove behind them.
   
Graves helped her out of the vehicle by offering his hand, which she took. They made eye contact again and he laughed at her, he said.
   
"I thought she liked me," Graves said, adding he thought she was "cute" and "friendly."
   
Once the woman stepped out of the car she did a "motion" in which she made a "flamboyant turn," walked around him and brushed her shoulder against him, Graves testified.
   
"There was clearly, what I felt, a connection between her and I," Graves said.
   
By about 2:30 a.m., Graves said he and the woman went inside the hotel, where she made arrangements for a room with a receptionist she recognized.
   
As the transaction was getting processed, Graves said he told the woman he needed to go back to work and walked out of the hotel.
   
He drove his patrol car to the back of the building where he spoke for about 10 to 15 minutes with the other officer, who said the woman liked Graves.
   
"I decided I was going to go back to the hotel and meet with her," Graves testified.
   
Graves said he told the other officer he was going to return to the hotel, give the woman a case receipt on the incident and use the bathroom.
   
He told the receptionist he wanted to talk to the woman by himself, was provided her room number, given access through a security door and went up an elevator to her room, Graves said.
   
When Carter asked what he hoped would happen, Graves said, "I had no specific intentions. Clearly something was happening. I wanted to see if it was correct."
   
Graves said he knocked on the woman's door and once she opened it they talked. He was checking on her and she refused the case receipt, he said.
   
They continued their conversation, which turned into flirting and she gestured for him to go inside her room, Graves testified.
   
At first Graves said he stood by the bathroom door, then sat on the bed while the woman was on a couch across from the mattress.
   
They talked for about five to 10 minutes, during which time they admitted to liking one another, Graves said.
   
She followed him as he walked toward the TV and he was planning on leaving the room, but she took his hand and they started kissing, Graves said.
   
Graves received a message on his radio dispatching him to call, but decided to place himself out of service for a personal matter.
   
Graves and the woman then had sex with one another, with her taking off his clothes, he said.
   
He didn't take off the dress the woman was wearing or threaten her while they had intercourse, which lasted for about 15 to 20 minutes, Graves testified.
   
Graves dressed himself while the woman stood next to him and realized the incident he was initially called to handle had been upgraded, with other units responding, he said.
   
The woman asked him not to leave but he said he had to go, promised he would return, according to Graves.
   
She gave him her phone number, which he wrote down on an index card he had and kissed her before he left the room, Graves said.
   
"It happened. I regret it. I'm ashamed and embarrassed. I wish I could take it back," he testified.
   
Weeks later, two officers from the criminal division of the police internal affairs unit contacted Graves while he was off-duty and he met them at a parking lot in Morgan Hill, he said.
   
The interview continued at police headquarters and on the way
Graves contacted the other officer, who had followed him to the hotel, to learn more about what to expect from internal affairs, Graves said.
   
Graves wasn't initially told he was being investigated for rape and later
lied to internal affairs about having sex with the woman for fear of losing his job and benefits, he said.
   
"I never thought in a million years I'd be sitting here defending myself against rape," Graves said.
   
During cross-examination, Santa Clara County Deputy District Attorney Carlos Vega said Graves was told by internal affairs that he was being looked into as part of a criminal investigation.
   
Graves answered that he thought at first it was for having sex on the job but not for rape.
   
Vega had asked Graves why he didn't use the bathroom on the ground floor when he returned to the hotel and Graves answered that he didn't notice them at all.
   
Vega said the case receipt Graves planned to give the woman was orange, which was not for domestic violence cases, but Graves said it could be used for general cases including domestic violence.
   
When Vega asked Graves why the defendant kept on a vest over his uniform, which could've been removed in a minute, Graves said it was "bulky" and he left it on because he was in the moment with the woman.