Fort Baker vandalism suspects stranded on cliff during pursuit by rangers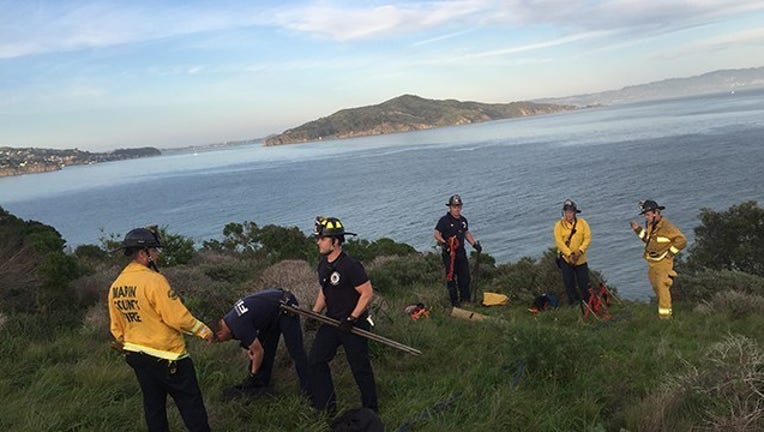 article
MARIN COUNTY, Calif. (BCN) - Two men suspected of vandalizing a historic structure near Fort Baker became stranded on a steep cliff just north of the Golden Gate Bridge Thursday afternoon when they attempted to evade arrest, according to National Park Service officials.
The men got stuck after they scrambled down a steep cliff near the water's edge at Fort Baker, which borders on Sausalito, around 4:30 p.m. when they were approached by park rangers, officials said.
The rangers called in Southern Marin Fire Department personnel, a California Highway Patrol helicopter and a U.S. Coast Guard boat to rescue the men.
The first man was pulled up by rangers and firefighters using rope skills and climbing gear, while the second was lifted by a long-line from the CHP helicopter.
The rescue was completed around 6:15 p.m.
The vandalism case remains under investigation, officials said.