FOUND: Police search for woman abducted outside Miami auto shop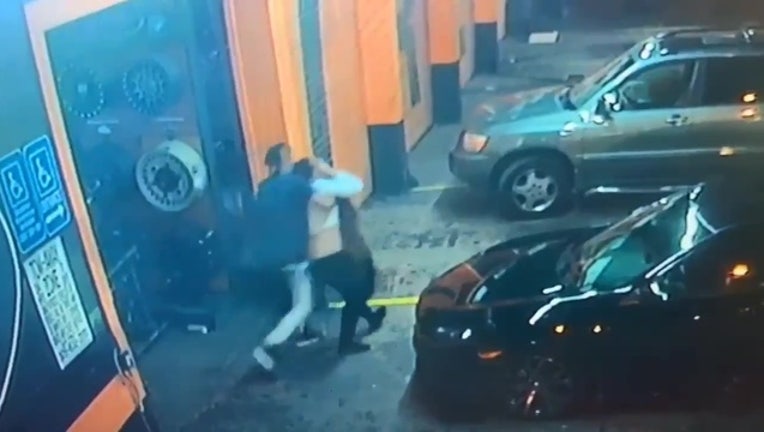 MIAMI (FOX 13) - Police in south Florida say a woman has been found safe after she was allegedly abducted outside of a Miami business.
Miami police released security footage showing the suspect with his arms around the woman's upper chest as he appeared to force her into a white sedan on Friday.
On Sunday afternoon, authorities sent out an update, saying the woman had been found safe and in "good condition," though detectives will continue to investigate the case.
A witness told WSVN the woman had gone inside the shop to use the restroom. That's when the witness saw the man arrive and grab the victim.
"He takes her from the restroom and hit her like, I don't know, 20 or 50 times," the witness, who did not want to be identified, told the station. "Then he put her in the driver's seat, he hit her 20 more times with the door."
FOX 13 reported on this story from Tampa.