Fourth suspect arrested in attack on San Francisco Lyft driver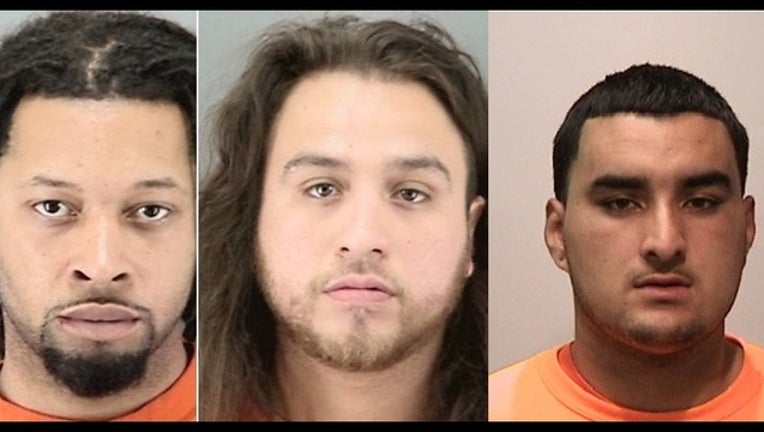 article
SAN FRANCISCO (BCN)-- A fourth suspect has been arrested in connection with the brutal beating in March of a Lyft driver on U.S. Highway 101 in San Francisco, California Highway Patrol officials said Wednesday.
Quintrell Anderson, 25, was arrested Monday on a warrant related to charges of assault with a deadly weapon, conspiracy to commit a crime, assault, battery and vandalism, according to the CHP.
Three others, Derwayne Johnson, 33, Gabriel Rodriguez, 25, and Jarrell Williams Jr. 19, were arrested last week and have already entered not guilty pleas to a number of felony charges.
The four suspects were allegedly part of a group of up to 15 dirt bikers involved in a "sideshow" on southbound Highway 101 near the Cesar Chavez Street exit on March 9.
The attack occurred after a Lyft driver tried to pass the riders. They allegedly boxed him in and began vandalizing his car, then beat him when he got out of his car.
One suspect ran over the victim's leg with a dirt bike during the attack, breaking it badly, according to the CHP.
The suspects were tracked down with help from the public and from San Francisco police, who had previously encountered them allegedly riding motorcycles wildly on city highways and streets.
During the arrests, officers also found several firearms, a stolen dirt bike, money and a small amount of drugs, according to the CHP.