Fox News meteorologist Adam Klotz attacked on NYC subway after stopping teens from assaulting older man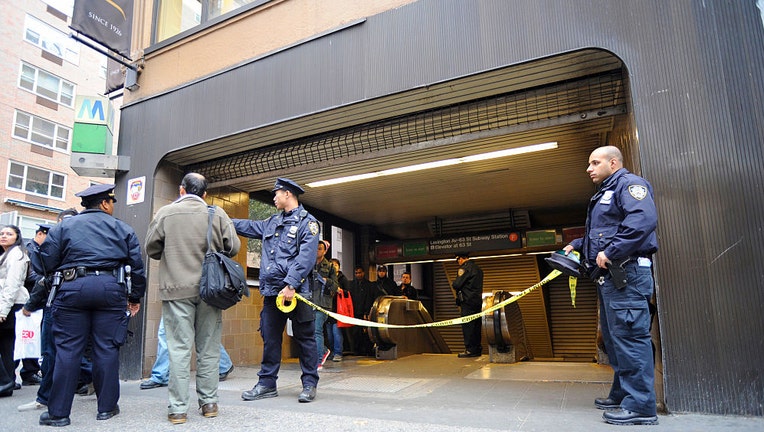 article
Fox News meteorologist Adam Klotz was brutally attacked on the New York City subway by a group of teens over the weekend.
Klotz was on his way home after watching the Giants-Eagles NFL playoff game at a Manhattan bar shortly before he noticed a group of teens harassing an "older gentleman," and had set his hair on fire with a joint. 
"I was like, whoa, you can't do that," Klotz said "Fox & Friends." "That's not cool, and that's all it took, and then I was the focus of all their attention."
NEW YORK CITY MAYOR ERIC ADAMS TO APPOINT 'GUN VIOLENCE CZAR' AS SHOOTINGS, KILLINGS PERSIST: REPORT
"I want there to be something done. … Why is the weather guy on the train trying to stop crime in the middle of the night? Like, where is Eric Adams? Where's the city? Why am I doing this? Why is it up to me?"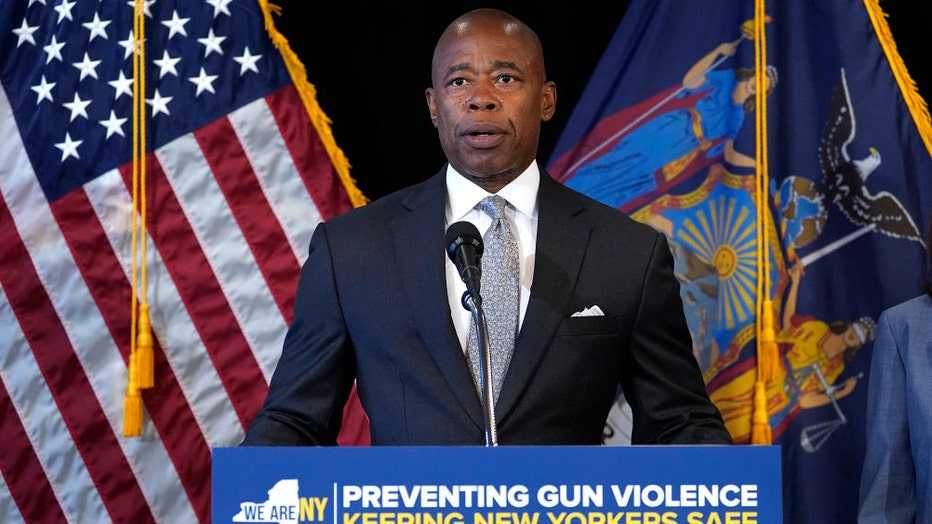 FILE-New York City Mayor Eric Adams speaks at a press conference about their joint effort to combat gun violence at the High Intensity Drug Trafficking Areas (HIDTA) office on August 24, 2022 in New York City. (John Lamparski/Getty Images)
He said the group was taunting him, and he tried to remove himself from the situation, but the attack did not stop there. 
The group followed him to another subway car. 
"I get off that train after taking a punch," Klotz said. "The whole group, the doors open again at another stop, the whole group just comes and bum rushes me, and suddenly I'm like, on the ground. I'm getting kicked in the side. I'm getting wailed on.
"They were trying to knock me out, and then once you're unconscious, and you're getting punched like there's no defense, so I was just doing my absolute best to cover my head," he continued. 
"So I kind of get knocked out, and now my side is black and blue. My knee, I can hardly bend because I was getting kicked and punched."
Klotz was treated at a local hospital after the assault. 
Three of the teen suspects were stopped by police in connection with the attack, but they were released to their parents without facing charges. 
"What I want is some sort of change," Klotz said. "I don't want this to happen to somebody else, and I don't think necessarily just these kids getting in trouble, like, where's the structural things? Like, put some cops down there." 
"I want Eric Adams to do something more long term so that this won't happen to somebody else, more than me just getting some sort of revenge in the short term."