Free tuition available for first time community college students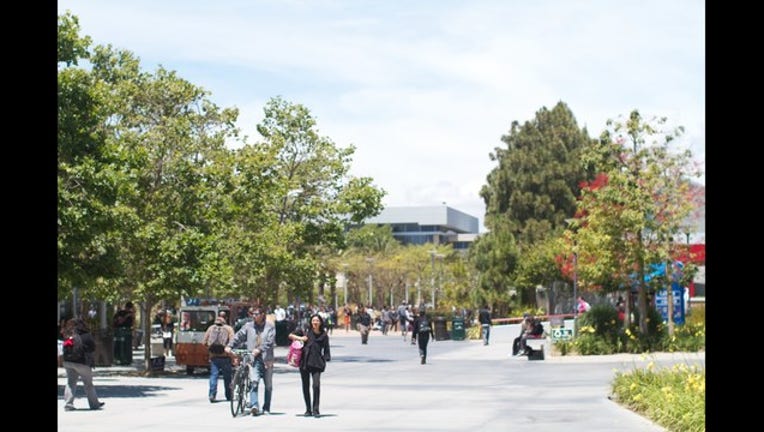 Kathleen Casey/KTVU and BCN - Free tuition for a year will be available to students in the Contra Costa Community College District starting Monday under a statewide initiative to fund free tuition at the state's community colleges.
Students at Contra Costa College, Diablo Valley College and Los Medanos College can receive the free tuition via the California College Promise initiative if they meet various requirements.
They must be a first-time college student, have completed the district's Pledge Application, completed the Free Application for Federal Student Aid or the California Dream Act application, completed an education plan, be enrolled in and complete at least 12 units, and maintain a 2.0 GPA.
There are no income requirements necessary to qualify for the free tuition. The district will cover for eligible students the $46 per unit fee, but students will still be responsible for any books, supplies, materials and non-course fees required for a class.
Gov. Jerry Brown signed the initiative into law last October to promote attendance in community college.
"We are very excited to have this opportunity to invest in our students' futures," Chancellor Fred Wood said in a statement. "We hope that many new students will take advantage of this wonderful opportunity to launch their college careers very cost effectively."
The College Promise Initiative is not new to California. The program has been helping students at some community colleges across the state for years. 
Recent graduate of El Camino College, Rebecca Nunez, was planning to take a few years off to work and help support her family before attending college. It wasn't until the college, part of the South Bay Promise program in Southern California, contacted her about the program that continuing her education out of high school became a reality. 
"It set me up for my future," Nunez said.  "Changing my life, and course of education." Nunez only had to cover a few material fees for classes and personal expenses and was able to focus on her studies. She will be transferring to her dream school, Loyola Marymount University to complete her degree in Communications.
President of El Camino College, Dr. Dena P Maloney, said the program has 500 students receiving their first year of free tuition this fall. 
Locally, the Richmond Promise program was launched in February of 2016. It provides students the opportunity to receive a scholarship if they have graduated from high schools in the area. 
According to Jessica Rodriguez, the Associate Director of Scholarships and Data at Richmond Promise, 75% of 255 students renewed their scholarships from their first to second year of college. 
The Richmond Promise program allows students to take their scholarship to any 2 year community college or 4 year institution, with 94% of students staying in California. 
Tuition is about $1,100 for one year at community college according to the California Community Colleges Chancellor's Office.