From road to table? State bill would let people take home, eat roadkill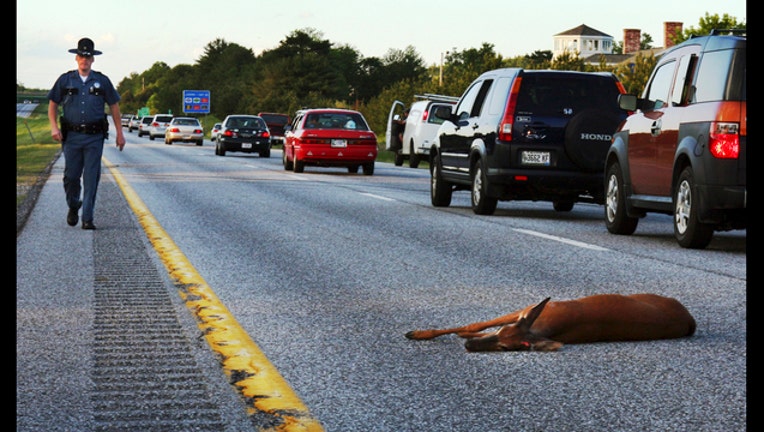 article
SACRAMENTO, Calif. (KTVU) - A state senator from Southern California wants to make it legal for motorists to take home and eat animals that are accidentally killed on the road.
Under a bill introduced by State Sen. Bob Archuleta, (D-Pico Rivera), any deer, elk, antelope, or wild pig that ends up as roadkill in California would be fair game for human consumption.
While accidentally striking and killing an animal with a vehicle is not illegal, it is against California Dept. of Fish and Game code to salvage dead animals that are found on the road.
Senate Bill 395 seeks to prevent that meat from going to waste and would give people 24 hours to apply for a wildlife salvage permit after they've brought the dead animal home. 
The permit process is not limited to the motorist who killed the animal but would also be open to those who come upon roadkill left behind by a motorist. 
"Each year it is estimated that over 20,000 deer alone are hit by motor vehicles on California's roadways," the bill's texts reads. "This translates into hundreds of thousands of pounds of healthy meat that could be utilized to feed those in need."
The group People for the Ethical Treatment of Animals (PETA) argues that for those who choose to eat meat, the consumption of roadkill is a better option and "more humane."
"Eating roadkill is healthier for the consumer than meat laden with antibiotics, hormones, and growth stimulants, as most meat is today. It is also more humane in that animals killed on the road were not castrated, dehorned, or debeaked without anesthesia," PETA states on its website, adding, "Perhaps the animals never knew what hit them."
A vote on the bill could come later this month. 
Several states currently allow people to harvest meat from the roadway, including Oregon, Washington, Idaho and Alaska which have adopted similar legislation.