Ft. Meade car passenger: unlicensed teen made wrong turn, hit gas into NSA gate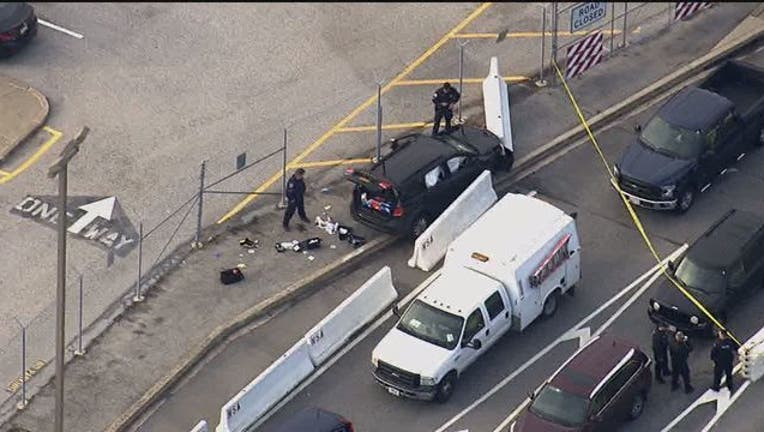 article
FORT MEADE, Md. (AP) - A passenger in a vehicle that was fired upon outside the National Security Agency campus says the unlicensed teen driver made a wrong turn, panicked and hit the gas.
Passenger Javonte Alhajie Brown told The Washington Post Friday that the 17-year-old was following GPS directions to a friend's house in Maryland, but he turned onto a restricted-access road that leads to the installation at Fort Meade.
Brown said he screamed at his friend and asked, "Why aren't you stopping?'"
Several shots were fired at the black sport utility vehicle, but the occupants were not hit by bullets.
Authorities have not filed charges. The vehicle's three occupants were released from custody.
The FBI confirmed that one of the theories it's considering is a mistaken turn and panic during Wednesday's incident.