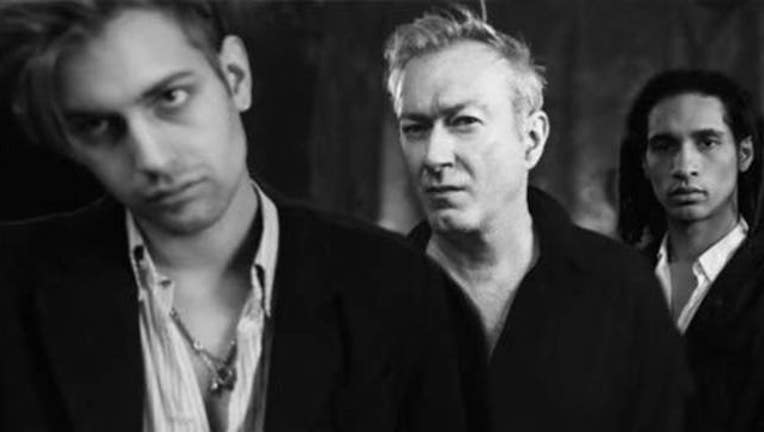 article
Though the band never achieved mainstream success during its initial existence, U.K. agitators Gang of Four have proven to be one of the more influential post-punk outfits to emerge in the late '70s. Mixing funk and dub influences with their abrasive, politically charged punk foundation, the quartet recorded an EP and two albums that have been cited as major inspirations by the likes of U2, REM, Rage Against The Machine and the Red Hot Chili Peppers.
The taut sound forged by the original line-up of Jon King (vocals), Andy Gill (guitar and vocals), Dave Allen (bass) and Hugo Burnham (drums) on those early releases has become the foundation of many modern rock bands -- Franz Ferdinand, Futureheads, Bloc Party The Rapture, Radio 4 and Liars to name a few -- who owe Gang of Four a huge debt.
While King and Gill would reconvene a new line-up of the group during the early '90s alt-rock explosion after a seven year hiatus, recording the slick, synthesized funk-focused Mall for Polydor in 1991 to tepid reviews before recovering four years later with the bracing, jagged guitar riffs of their lauded comeback effort Shrinkwrapped. After much encouragement from fans and the music press, in 2005 the original line-up of the band reformed to play its first live shows with the founding members in over 20 years including a rapturously received set at the Coachella Valley Music Festival. 
Later that year, the reunited quartet released Return the Gift -- a collection of re-recorded tunes from the band's early albums -- but drummer Burnham and bassist Allen would once again depart the band in 2006. King and Gill could easily have milked the renewed interest in the band by simply touring their kinetic classic material, but instead they brought on bassist Thomas McNeice and drummer Mark Heaney and took their time recording the outfit's first collection of new material in 16 years. 
Largely funded by donations from fans, their 2011 Yep Roc release Content was met with wide praise and features another enervating round of Gill's caustic guitar riffs and King's incisive lyrical observations. Despite having put out what many critics called their best effort since the late '70s, King would leave the band the following year, leaving Gill as the sole original member. 
The band's latest effort What Happens Next features a variety of guest vocalists including Alison Mossheart (The Kills, The Dead Weather) and current touring vocalist John Sterry fillling King's sizable shoes with mixed results. Gill and company perform classic tracks and newer material when they headline the Independent in San Francisco with rising NYC band Public Access TV opening.
Gang of Four
Monday, March 23, 8 p.m. $30
The Independent