Gov. Brown repeals March deadline that sparked rash of marijuana bans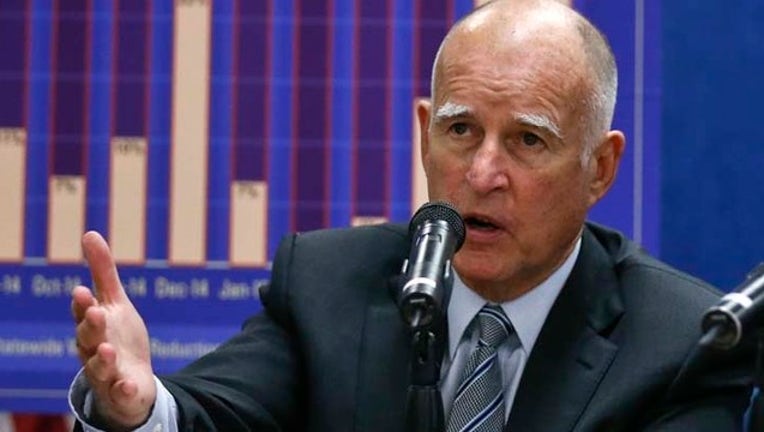 article
SACRAMENTO, Calif. (BCN) - Gov. Jerry Brown today repealed a recently adopted March deadline for cities and counties to pass regulations on medical marijuana cultivation.
The March 1 deadline in the California Medical Marijuana Regulation and Safety Act spurred local jurisdictions throughout California to enact legislation limiting or banning medical marijuana cultivation outright for fear of relinquishing their power to do so to the state.
Local governments that let the deadline pass would be required by state law to allow anyone with a doctor's recommendation to grow 100 square feet of marijuana.
But it was never the intention of state legislators to impose the deadline, according to state Assemblyman Jim Wood, D-Healdsburg, who introduced the repeal last month. In fact, it was included in the final legislation by mistake, he said.
"It was essentially a drafting error," Wood said, calling it a provision accidentally held over from a previous version of the legislation.
Brown signed the law containing the deadline in October. The repeal passed the state Assembly unanimously on Thursday.
But numerous cities and counties had already been scrambling to pass new regulations for fear they would no longer be able to do so.
Marijuana advocacy group NORML had been tracking more than 180 jurisdictions statewide that were either considering or had passed stricter regulations since the deadline became law.
In the East Bay these included Alameda, Dublin, Fremont, Livermore and Piedmont in Alameda County as well as Antioch, Lafayette, Oakley, Orinda, San Pablo, San Ramon and Richmond in Contra Costa County.
In the North Bay, San Anselmo, Belvedere, Corte Madera, Fairfax, San Rafael and Mill Valley in Marin County considered or enacted new restrictions along with American Canyon, Calistoga, St. Helena and Yountville in Napa County; Dixon, Vacaville, Suisun City, Benicia, Fairfield, Rio Vista and Vallejo in Solano County; and Cloverdale, Cotati, Petaluma, Santa Rosa, Sebastopol and Sonoma in Sonoma County. 
On the Peninsula, Menlo Park and Redwood City considered new regulations and Campbell, Gilroy, San Jose, Los Gatos and Monte Sereno in Santa Clara County either considered or enacted new regulations, according to NORML.
"Unfortunately cities were advised to act as fast as possible to ban activities of this industry because it was the easiest thing to do," Wood said. "I hope they will work as vigorously to stop and undo placeholder bans
as they did to roll them out."