Newsom meets with wounded Californians during trip to Israel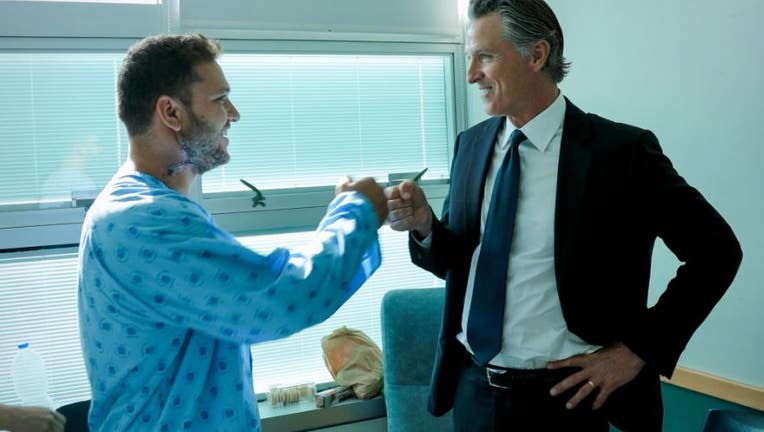 article
California Gov. Gavin Newsom landed in Israel early Friday morning, where he met with Israeli President Isaac Herzog and spoke with Californians who were wounded in the Israel-Hamas war.
"I thank you Governor of California [Gavin Newsom] for your solidarity visit to Israel today. We will never forget the true friends of the State of Israel – those who chose to stand with us in our difficult times," Herzog posted in Hebrew on X, formerly Twitter.
During his trip to Israel, Newsom met with Californians who had survived recent attacks between Israel and Hamas militants.
He said he met with a woman who was shot during a missile and grenade attack.
"She covered herself among dead people to survive. After hours of endless terror, she was rescued and transported to a hospital," Newsom said. "What the Israeli people have experienced is nothing short of barbaric terrorism. But what I heard and saw today was so much more than that. It was a profound sense of resilience."
The governor said California will be sending medical supplies to the region to aid in relief efforts. 
California is home to the largest population of Arab Americans in the U.S. and the second-largest population of Jews, and the Golden State is sending medical supplies to the region to aid both Israelis and Palestinians.
Newsom's trip to Israel is a bit of a last minute stop, he originally had plans to visit China where he would hold talks with communist leaders on climate change.
Newsom's trip to Israel also comes just days after President Joe Biden visited the country, and just hours after Biden delivered a prime time speech outlining the U.S.'s role in both Israel and Ukraine. 
"Hamas and Putin represent different threats," Biden said. "But they share this in common: They both want to completely annihilate a neighboring democracy."
The president went on to say he will be asking Congress for a $100 billion aid package to help fund war efforts in both Israel and Ukraine, as well as money for Taiwan and the U.S.-Mexico border.
Earlier in the week Biden cautioned Israeli leaders to not let tensions run too high and to be cautious to not let the conflict between Israel and Hamas grow into one engulfing the Middle East.
California Gov. Gavin Newsom met with wounded Californians during his trip to Israel.