Grieving parents pass out thousands of helmets in SoCal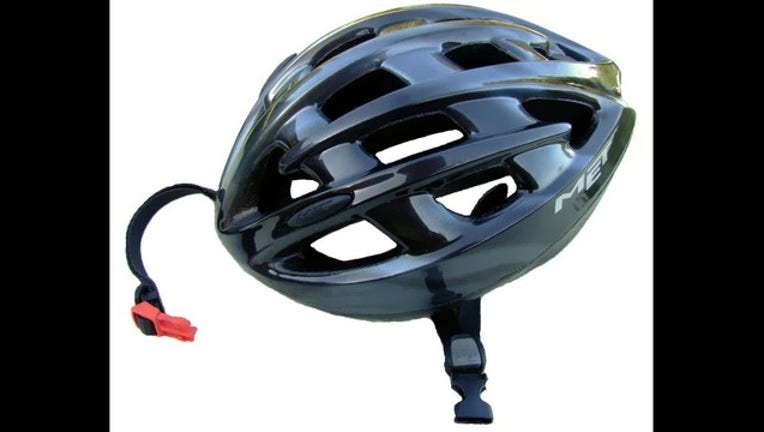 article
INDIO, Calif. (AP) - Shaun Clark was sitting on his front porch two days after his son was killed in a skateboarding accident when he saw a little boy on a scooter without a helmet.
The grief-stricken Southern California father immediately ran and grabbed a helmet and shouted after the boy, begging him to put it on.
That moment in 2015 began Clark and his wife Ginger's mission to give helmets to children and teens from low-income families in the Coachella Valley and Desert Sands Unified School Districts. 
The Desert Sun reports that the Clarks have distributed 6,000 bright green helmets to children in the region through the 4ShayJ Foundation. And they've now set their sights on the Palm Springs Unified School District.
"When our son died, our first thought was not, `I can't believe this happened to us,"' Clark said "My thought was, `How do we prevent this from happening to another kid?"'
He said starting the foundation and spreading the helmets throughout the Coachella Valley have been crucial to the couple's healing process since the death of Shaun Clark Jr., who died two months before his high school graduation. 
The 19-year-old, known by loved ones as "ShayJ," had been chasing his skateboard down when he was hit by a Jeep Wrangler. Though his father said a helmet may not have saved him, it could have increased his chances of survival.
While the impact of the helmets can't be quantified, one is believed to have saved at least one boy.
Last year, a car hit 13-year-old Gabriel Ozuna while he was crossing a street on a skateboard. He flew 20 feet and landed on his head, but he was wearing a helmet. 
When Clark heard that a 4ShayJ helmet likely saved the boy, he said he broke down in tears.
"If we can save one kid's life, this has all been worthwhile," he said.
The legacy of the Clarks' son is obvious throughout local schools, said Mary Perry, a spokeswoman for the Desert Sands Unified School District, where Shaun Clark Jr. was a student.
"We have not measured the impact in numbers, but I see the bright green helmets wherever I go in the valley, and I think of ShayJ and his family and the message about safety that is shared because of his life and his death," she said.
Earlier this month, Ginger Clark spoke at a Palm Springs Unified School District board meeting to offer the helmets to students in the area -- a proposal that was approved.
The Clarks say they currently have 2,000 helmets in inventory, ready to be handed to students in Palm Springs, Cathedral City and Desert Hot Springs.