Hazardous materials released in Martinez refinery flaring incident
MARTINEZ, Calif. - A flaring incident occurred at Marathon Martinez early Sunday morning, according to the Contra Costa County Public Health Department (CCH).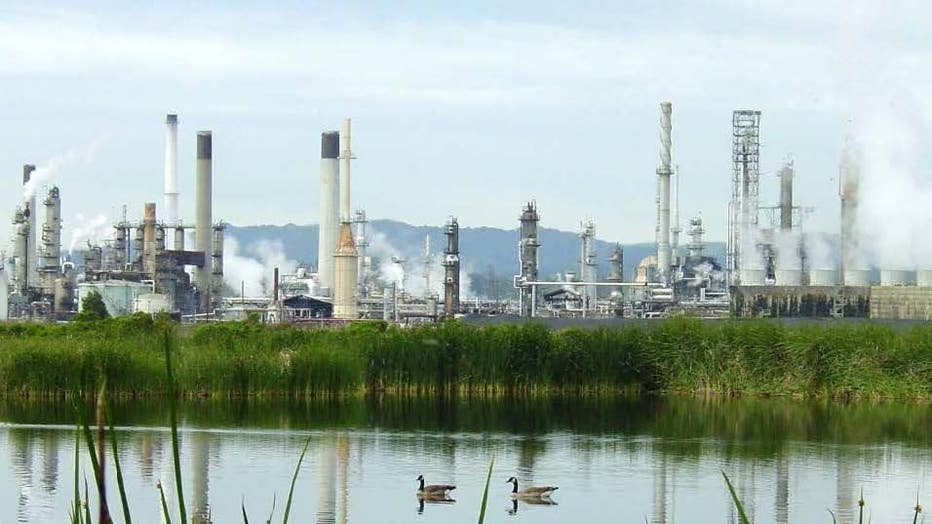 Marathon Martinez Refinery (Photo courtesy of Contra Costa County)
A hazardous materials notice was issued by CCH just before 4 a.m. The release could potentially impact people who have respiratory sensitivities, but most people should not be impacted, CCH said. Those within the affected area may notice eye, skin, nose or throat irritation. Anyone who experiences irritation should head inside and rinse the affected area with water. 
An all clear was issued by CCH for Martinez, Pacheco, Concord and Clyde. 
This is a developing story. KTVU will bring you the latest details as we gather them.