Helicopter crashes at PG&E Livermore training center injures pilot
LIVERMORE, Calif. - A helicopter crashed Wednesday morning in a parking lot next to the PG&E Livermore Electric Safety Academy, injuring the pilot and causing significant damage to the chopper, officials said.
Livermore-Pleasanton Fire Battalion Chief Jim Artman said that the pilot had to be extricated and was taken to a trauma center. A PG&E employee, who had been tethered to the outside of the aircraft during the training, was walking around after the accident and was hospitalized as a precaution. 
Neither injury is expected to be life-threatening, according to PG&E. 
There were no other injuries or people involved. 
According to the FAA, the A Bell 407 helicopter went down at 10 a.m. at 7205 National Drive, which is a training center for the utility. 
It's unclear what went wrong.
The FAA and the National Transportation Safety Board are handling the investigation.
Aerial video showed the helicopter on the pavement and firefighters and emergency crews surrounding it. 
PG&E spokeswoman Tamar Sarkissian said it was a "contractor helicopter" and that there was no property damage on the ground. 
The Livermore training center is a 35-acre campus 45 miles east of San Francisco that features outdoor boot camp-like challenges.
PG&E workers learn to climb 40-foot wooden poles and also fly in helicopters to look at snowpacks, among other things.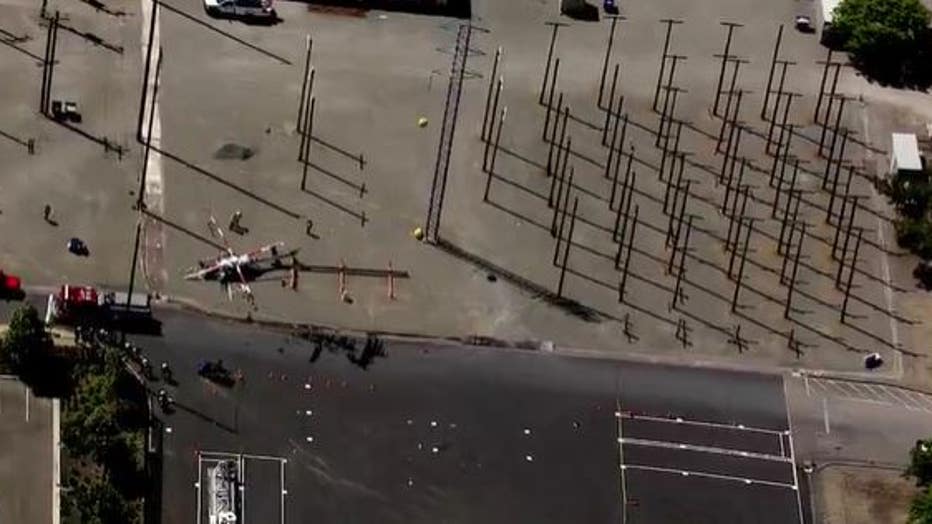 Aerial view of a downed helicopter at a PG&E training center in Livermore. May 11, 2022 
Fire crews responded to a downed helicopter at a PG&E training center in Livermore. May 11, 2022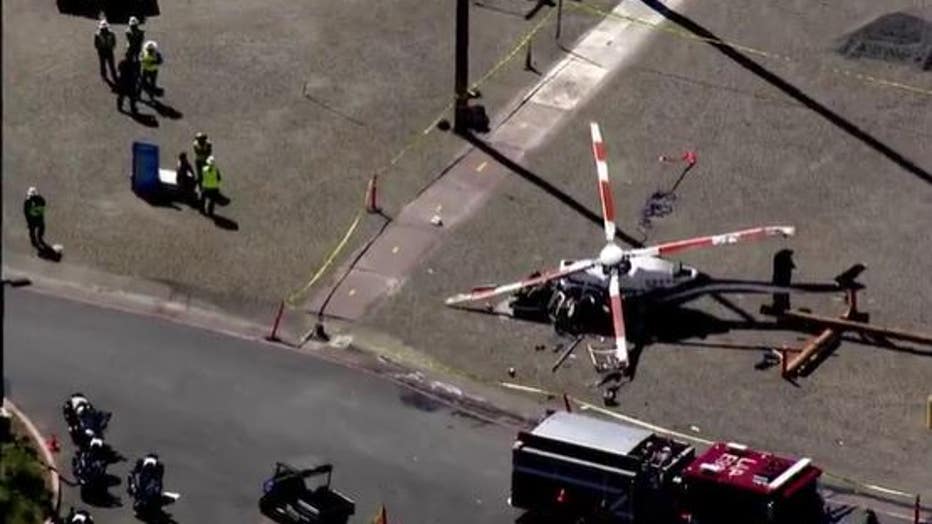 A helicopter went down in Livermore at a PG&E training facility. May 11, 2022