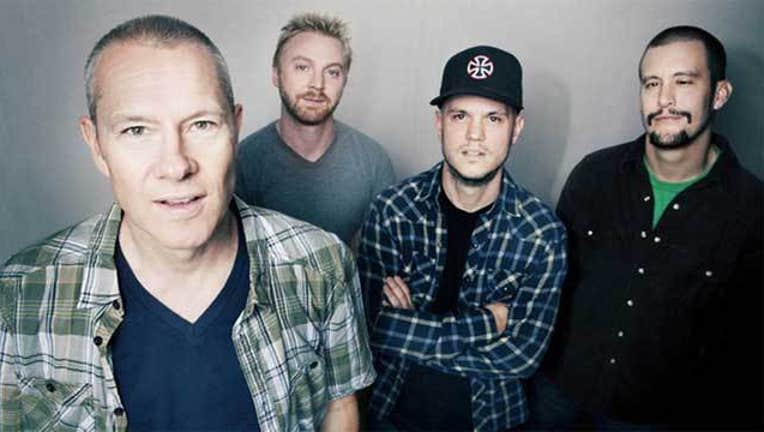 article
After turning heads and ears with their abrasive Amphetamine Reptile debut Strap It On, the quartet found itself at the center of a major-label bidding war that resulted in the ferocious Meantime on Interscope in 1992. Fueled by the single "Unsung" and heavy airplay of the song's video on MTV, the album became a sizable hit and is still regarded as an influential touchstone of the decade. 
While the band wouldn't match the commercial success of Meantime with subsequent releases (it remains Helmet's only album to be certified platinum), the group was still a popular touring attraction the world over until internal tensions led to the band's dissolution in 1998. Hamilton would busy himself with session work (most notably touring as David Bowie's guitarist) and extensive soundtrack recording for the next several years. 
But when he pursued a band project with former Testament and White Zombie drummer John Tempesta in 2004 he was encouraged to resurrect the Helmet moniker with a new line-up that featured latter era guitarist Chris Traynor. The band has since put out three Helmet albums with a variety of collaborators including 2010's Seeing Eye Dog. Much as the band toured extensively to perform the classic Meantime album in its entirety a couple of years ago, Hamilton and company will be performing Betty from start to finish along with other favorite tracks over the course of two sets.
Helmet
Wednesday, May 6, 8 p.m. $18-$20
The Independent