Highland Hospital needs help identifying man with distinctive tattoos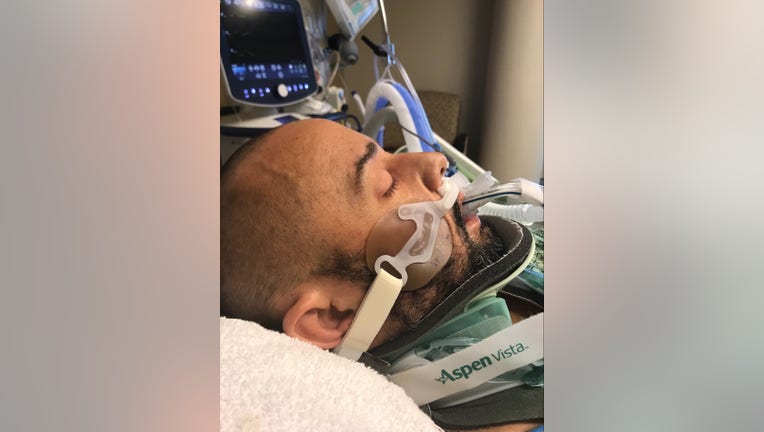 OAKLAND, Calif. - UPDATE: The mystery patient with the distinctive tattoos at Oakland's Highland Hospital has died just days after his family tracked him down, thanks to the power of social media. Read the latest here.

Officials at Highland Hospital in Oakland put out a plea to identify a man who showed up without any identification.
He's been there since Feb. 7, according to Alameda Health System spokeswoman Eleanor Ajala. 
He is a white man, 5 feet 7 inches tall, 189 pounds with brown hair, and hazel or brown eyes. 
He has distinctive tattoos: His left fingers have the letters "J & J"; his left forearm has the picture of the character Jack Skellington; his right calf has a skull with snake design; and left wrist has the letters "PR." 
SEE ALSO: Mystery Highland Hospital patient with tattoos ID'd; daughter comes forward
Hospital authorities believe he might be between 30 and 40 years old. 
He was found near a homeless encampment near 23rd Ave and Martin Luther King Way in Oakland. 
 If you know a missing person that fits this description, contact the Highland Hospital ICU team at (510) 437- 4755.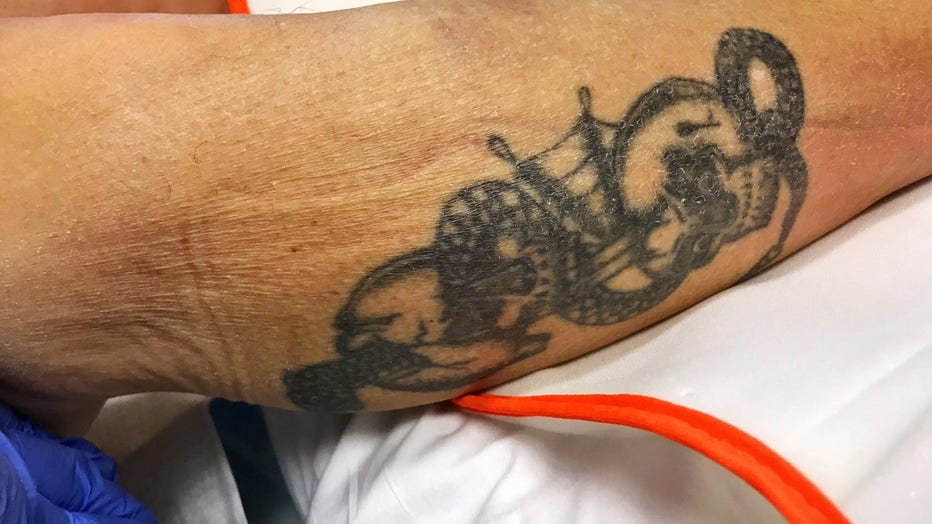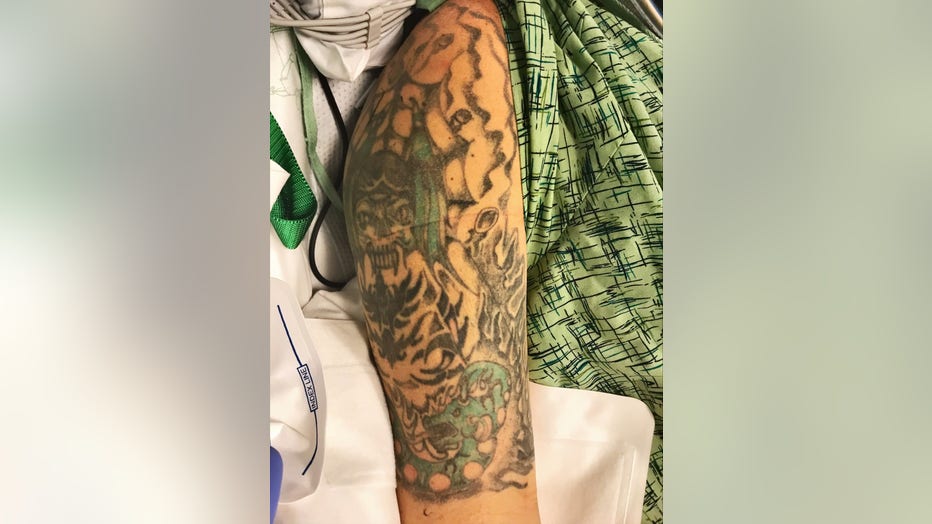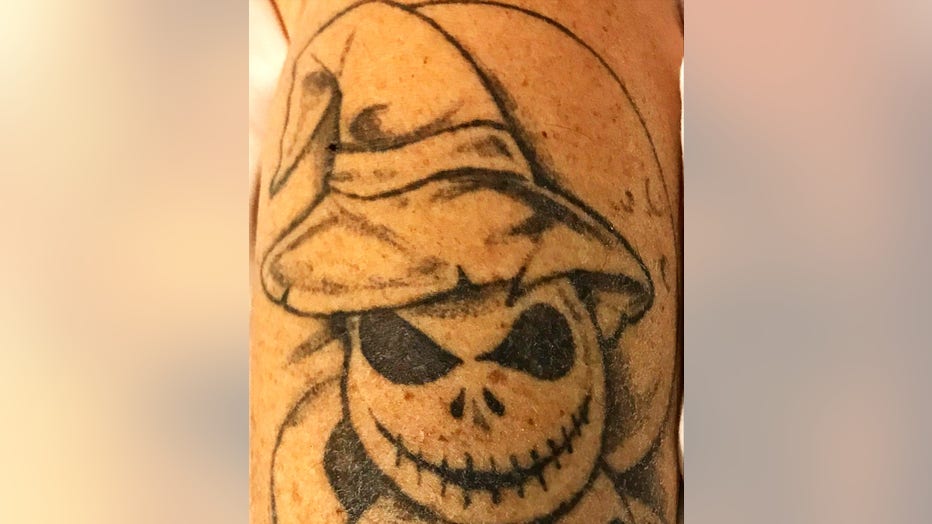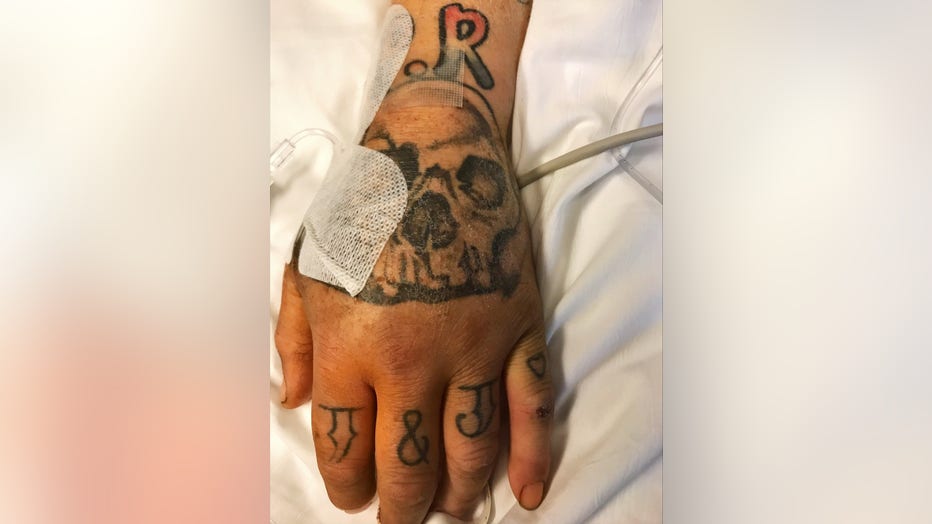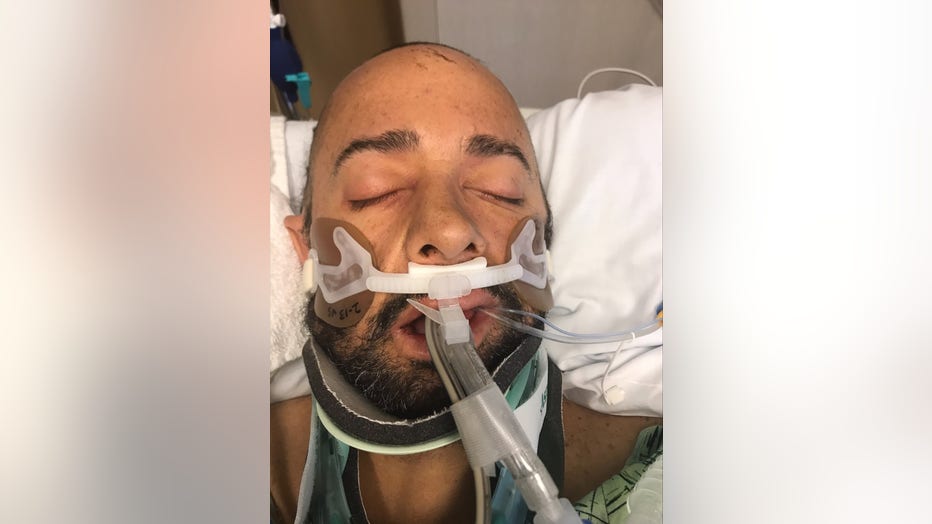 Unidentified patient at Highland Hospital with distinctive tattoos.