Home prices fell in Bay Area cities, experiencing biggest declines in country: study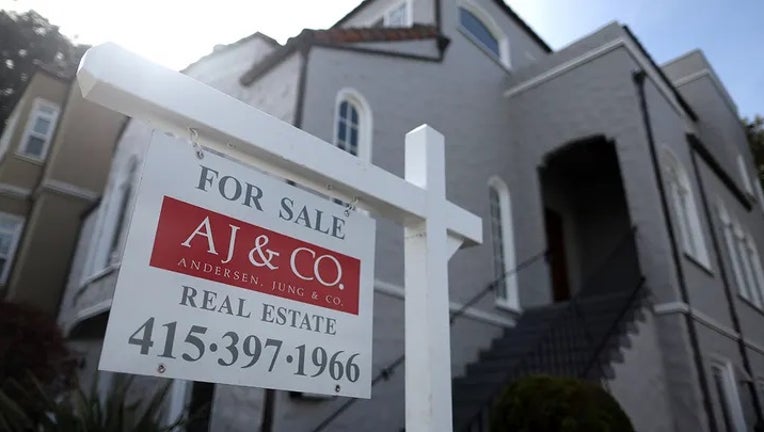 article
SAN FRANCISCO - A new study suggested that the Bay Area's housing market was seeing one of the nation's largest cooldowns, as 13 local cities were among a list of the top 18 U.S. spots, where home prices were falling.
The analysis by financial technology company, SmartAsset, ranked cities by the largest percent drop of the typical home value between the time period of May 2023 and May 2022.
At the top of the list was the East Bay city of Dublin, where home values plunged more than 15.37%, according to the study. Prices for the typical home in Dublin averaged $1,264,563 in May, a drop of $230,000 from the previous year.
San Francisco ranked second, dropping 13.3%, or $195,275, to bring the average home value of a typical home to $1,273,464. 
Palo Alto saw the third-largest percentage drop falling 12.82%, or $464,868, though the average home value there was the highest on the list. 
SEE ALSO: Oakland's $30 million housing grants show mixed results: 2 facilities thrive, 1 struggles
"Palo Alto's population is relatively small, with 66,666 residents," SmartAsset said, adding, "But home prices here are atypically expensive, costing $3.16 million in May of 2023."
Fremont took the fourth slot with a drop of 12.77% or $202,814 to average $1,384,781.
Kirkland, Washington broke up the Bay Area streak, coming in fifth. But Oakland followed, and it was the only city in the top 10 with a home value under $1 million, according to the analysis. 
Pleasanton and San Mateo took the sixth and seventh rankings respectively. 
SEE ALSO: Petrified Forest in Calistoga going up for sale: report
Other Bay Area cities identified among the top to see the biggest percentage drops included Alameda, Mountain View, Berkeley, Livermore, Union City, and San Ramon.
The Bay Area has historically experienced higher home prices than the rest of the country. And the downturn in value actually came after a period of rising prices, an indication that they could be settling from pandemic highs.
Researcher said there were many variables that affect a housing market. "In this case, the Fed's interest rate increases have likely had a large effect on the home prices in San Francisco," said Jaclyn DeJohn, SmartAsset's managing editor of economic analysis. "While demand and incomes remain high, payments on new mortgages increase with each rate hike. To compensate for this, home prices often have an inverse relationship with interest rates," DeJohn added. 
The Bay Area's drop went against a national trend showing homes prices saw a sharp rise since last year in many places. 
SmartAsset's study analyzed typical home values for 263 cities where the housing market was cooling, using data from real estate company Zillow.