How the best colleges stacked up for the year, according to US News & World Report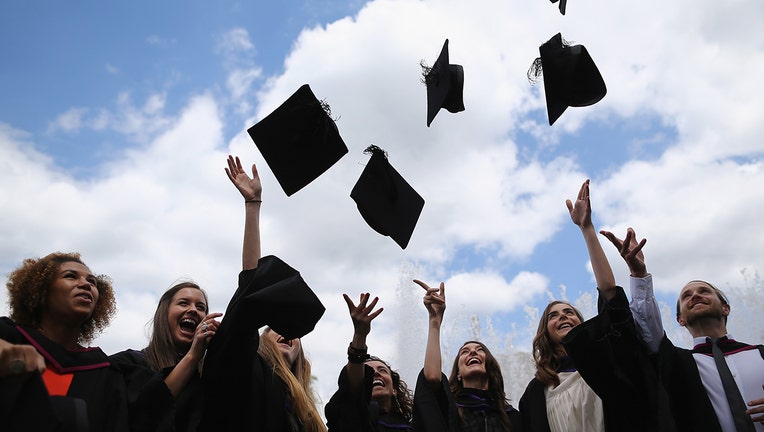 article
The longtime Ivy League university located in Princeton, New Jersey kept a hold on the title of the best national college for another year, a report released Monday found. 
On its "2024 Best Colleges" report, U.S. News & World Report bestowed upon Princeton University the overall highest spot for national universities that provide a "full range of undergraduate majors, plus master's and Ph.D programs." It has sat in that No. 1 position for numerous years. 
The outlet publishes the list on a yearly basis. For this report, the "Best Colleges" rankings saw the implementation of notable adjustments for how it determines the rankings. 
It moved entirely away from using "class size, faculty with terminal degrees, alumni giving, high school class standing and the proportion of graduates who borrow federal loans" as measures, U.S. News & World Report said. What's more, outcome metrics looking at "success in enrolling and graduating students from all backgrounds with manageable debt and post-graduate success" received significantly more weight, upping them to over 50% overall.
IN EDUCATION, 'AI IS INEVITABLE,' AND STUDENTS WHO DON'T USE IT WILL 'BE AT A DISADVANTAGE': AI FOUNDER
U.S. News & World Report CEO Eric Gertler said in a statement that the changes were "part of the ongoing evolution to make sure our rankings capture what is most important for students as they compare colleges and select the school that is right for them."
The newest iteration of the yearly list comes as students have already headed to universities to start their latest academic year of study. 
U.S. News & World Report included the below national colleges at the very top of the list.
1. Princeton University
The private university maintained its ranking again for the year. It pegged its number of enrolled undergraduates at about 5,500 and its post-graduates at nearly 3,200 on its website.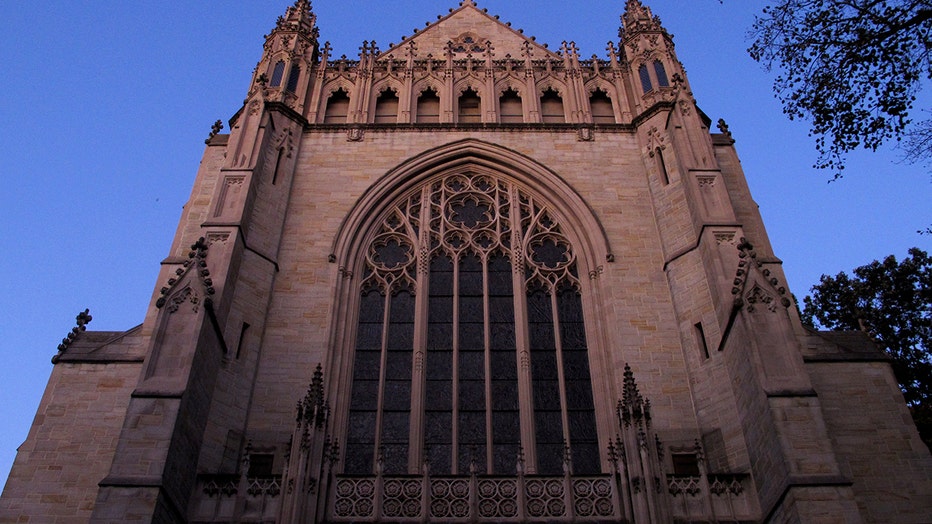 Exterior view of University Chapel on the Princeton University campus, Princeton, New Jersey, November 4, 2011. (Credit: Oliver Morris/Getty Images)
2. Massachusetts Institute of Technology
The No. 2 spot went to Massachusetts Institute of Technology, a school nestled in the suburb of Cambridge. Its overall ranking stayed flat year-over-year.  
PRINCETON, MIT, YALE TAKE TOP SPOTS ON ANNUAL WSJ COLLEGE RANKINGS
3. Harvard University
Harvard, also located in Cambridge, shares the third place ranking for the 2025 but, unlike last year, does so with just one other school this time around. It is home to approximately 25,300 students and 19,600 staff.
3. Stanford University
Stanford University also sat at No. 3, maintaining its ranking from the prior year. 
RELATED: More Americans skipping college and turning to jobs that don't require degrees
5. Yale University
The ranking of this Ivy League school dropped slightly compared to last year, going from third to fifth. New Haven, Connecticut serves as the home of Yale University. 
6. University of Pennsylvania 
The University of Pennsylvania saw its position on the best national colleges list climb by one place. 
7. California Institute of Technology
California Institute of Technology reported about 980 undergraduate and 1,400 graduate students as enrolled in the fall for the 2022-2023 year. Its No. 7 spot this year marked a lift from last year's ninth place.
7. Duke University
Seventh place on the ranking also went to Duke University in North Carolina. It ranked No. 10 last year. 
9. Brown University
Brown University, an Ivy League school in the capital of Rhode Island, held a three-way tie with two other colleges. For the "2024 Best Colleges" report, it experienced a 4-spot increase in ranking. 
MANY STUDENT LOAN BORROWERS UNSURE HOW THEY'LL RESTART PAYMENTS AFTER PAUSE ENDS, SURVEY SAYS
9. Johns Hopkins University
This Baltimore, Maryland-based college, meanwhile went from a tied No. 7 last year to a tied No. 9. Its undergraduate population totalled about 5,200, according to its website. 
9. Northwestern University
Northwestern University climbed one position year over year, claiming a shared the No. 9 listing. It is located in Evanston, Illinois and counts 22,000 students among its combined undergraduate/graduate population.