Hundreds attend party for Va. boy with speech disorder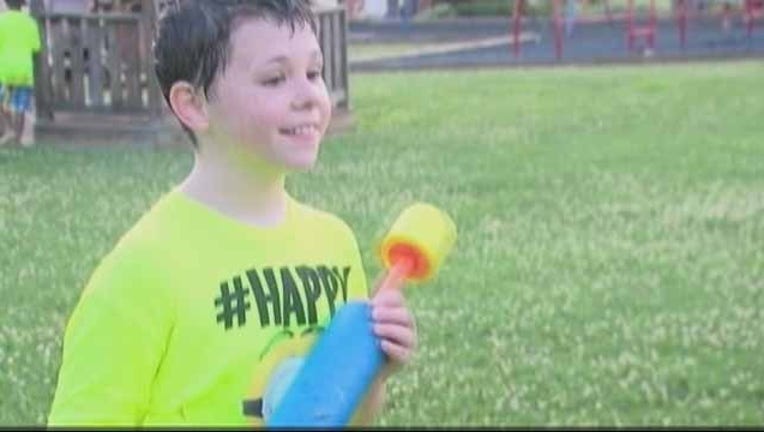 article
Virginia--(FOX 5)--Hundreds of people attended a birthday party for a Virginia boy after his mother's Facebook invitation went viral. 
Traci Eubank's son, Camden, has Apraxia of speech which is a motor speech disorder. It means he has problems saying sounds, syllables and words because his brain has issues planning to move the body parts, such as the lips or tongue, needed for speech. 
Read More: Family extends open invite to party for Va. boy with speech disorder
Camden has been in speech therapy since he was 2-years-old.
"He has made great improvements over the last 8 years but still has a long ways to go," said Eubank.
His family says because of his speech issues he doesn't have many friends.
"He mainly plays with his older sister and her best friend and one other boy in the neighborhood. This friend is 11 and has recently decided he's too cool to hang out with a 'little kid that can't talk right'. So poor Cam is left with no one else to play with."
On Monday, July 6, Camden turned 10-years-old and his loved wanted to make it his best birthday ever. They threw him an ultimate water balloon fight party!
An open invitation was extended on Facebook to anyone with kids.

"I was just hoping a few Facebook friends would come and bring their kids," said Eubank.
The mother said more than 300 people showed up for the party. She said she had guests from all over including Georgia, North Carolina and Pennsylvania. 

"From the smile on his face he is ecstatic. I don't even know how to thank the people that have come out here for my son."
Eubank said the event turned into a wet and wild evening of fun complete with a 3-tiered cake and about 6,000 water balloons. She said she doesn't know how to thank everyone for coming. 
If you couldn't attend the party but would like to send him a birthday card, mail it here:
Camden Eubank
4548 Pennsylvania Avenue
Roanoke, VA 24019
For more information on the birthday blowout, check out the Facebook page here.