ICE activity so close to school is 'ludicrous,' Novato superintendent says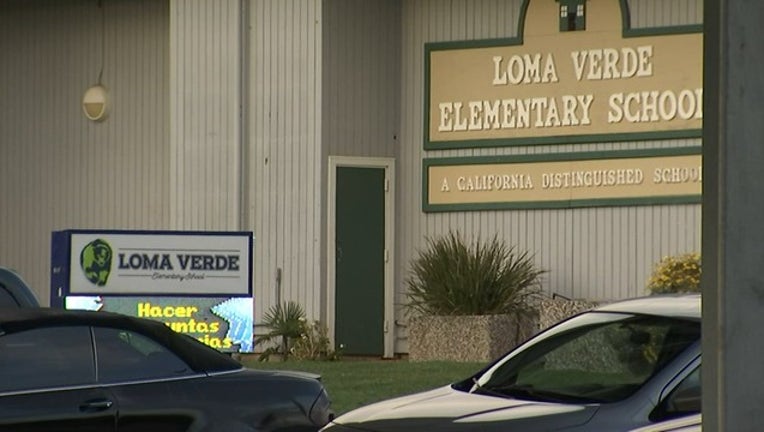 article
NOVATO, Calif. - The Novato Unified School District superintendent is upset that a parent of one of his students was picked up outside an elementary school during an immigration sweep on Wednesday, saying that the arrest has caused panic in his community.
"Our parents are in fear, our students are in fear," Supt. Jim Hogeboom told KTVU on Thursday. "This kind of activity this close to a school to me is ludicrous."
As Hogeboom told it, ICE agents picked up a parent of a child heading to Loma Verde Elementary School early Wednesday morning, which was first reported by the Marin Independent Journal. "I had heard there might be sweeps or targets yesterday," he said. Hogeboom said he's not sure who the child is, or what happened to the parent, but that the family has sought the help of legal counsel, whom he would be talking with later in the day.
An email sent Thursday morning to Lori K. Haley, Western Region communications director for ICE, was not immediately returned.
According to the IJ, there were at least two Novato neighborhoods on ICE's radar on Wednesday: One operation occurred in the Hamilton neighborhood, the other at Loma Verde Elementary School in the Ignacio area. Sources said the agents were apparently targeting specific people as opposed to conducting general sweeps, which were conducted throughout Northern California at the end of February and ended up netting 232 people.
In the first case, the agents showed up at a residence without a warrant, according to preliminary information gathered by the Canal Alliance and U.S. Rep. Jared Huffman. The resident did not allow the agents entry, and they left, the IJ reported.
In the case at school, Hogeboom said he found it "totally inappropriate" that a federal immigration agent would stake out a school. His district, like others in California, are sanctuaries, meaning that they don't voluntarily assist in the enforcement of federal immigration law or share information with ICE. If ICE agents show up at school, they are directed to the principal's office and must show an arrest warrant before school officials will comply.
California has about 250,000 undocumented children who are enrolled in public schools and 750,000 have at least one undocumented parent, according to The Education Trust-West. 
All children living in America have the legal right to attend public schools, regardless of their immigration status, due to a 1982 Supreme Court decision. And since 2011, Immigration and Customs Enforcement has maintained a policy of avoiding enforcement activities at schools. 
Hogeboom said he disagrees with the  Trump Administration on its immigration policies.
"Picking up kids on the way to school, at school, on the way home from school is totally  inappropriate in our opinion," Hogeboom said, "We are here to educate. And we can't do that if they're not here."
KTVU's Daniel Radovich contributed to this report.