Idaho murders suspect Bryan Kohberger allegedly spammed one victim with Instagram DMs: report
MOSCOW, Idaho - Bryan Kohberger, the criminology Ph.D. student accused of ambushing a group of University of Idaho undergrads in November, allegedly sent one of the four victims a series of private messages on Instagram before the slayings, according to a new report.
"He slid into one of the girls' DMs several times, but she didn't respond," an unnamed investigator told People. "Basically, it was just him saying, 'Hey, how are you?' But he did it again and again."
The FBI, which assisted Moscow, Idaho, police in trailing Kohberger from his apartment in Pullman, Washington, to his parents' house in Pennsylvania's Poconos Mountains, did not immediately respond to a request for comment.
Fox News Digital was unable to confirm the reporting independently. The new allegation comes as details around the case are subject to a gag order – and officials have made few public statements since Kohberger's arrest on Dec. 30.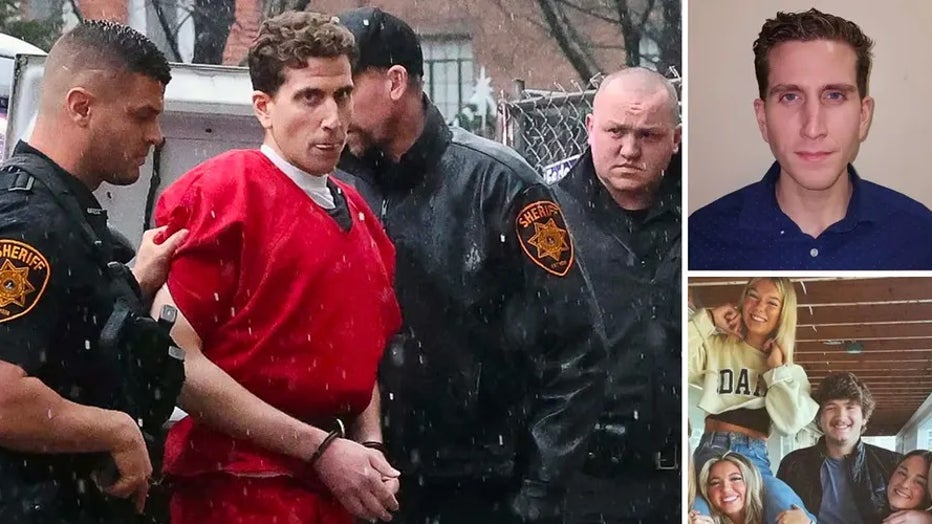 Bryan Kohberger is escorted to court in Pennsylvania prior to his extradition back to Idaho to face charges in the deaths of university students Madison Mogen, Kaylee Goncalves, Xana Kernodle and Ethan Chapin. Inset: Kohberger's WSU portrait and the
Kohberger reportedly sent the first message in late October – then a series of followups when he did not receive a response, according to People.
RELATED: Idaho murders: Veteran defense attorney lays out case Bryan Kohberger team could make, 'holes' in affidavit
On Nov. 13, 2022, police allege that he snuck into a six-bedroom rental house on King Road in Moscow, Idaho, and killed four students, at least some of whom who are believed to have been asleep at the start of the ambush.
The victims, 21-year-old Kaylee Goncalves and Madison Mogen and 20-year-old Xana Kernodle and Ethan Chapin, include three young women who lived together and a visiting boyfriend.
Shanon Gray, the attorney for Goncalves' parents, said "no one" knew about Kohberger before the slayings, however, he left open the possibility.
"Any information any of the families gather regarding connections to any of the victims will be turned over to the Moscow Police Department," he told Fox News Digital.
RELATED: Idaho killer 'most likely' has murdered before, may have left behind 'calling card,' experts say
Police had previously been looking into whether Kohberger had stalked the victims prior to the slayings, according to court documents.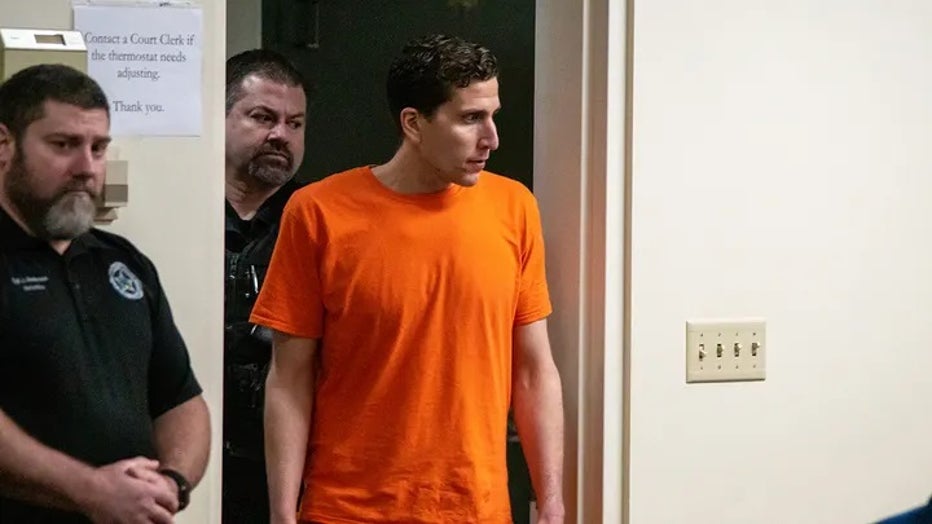 Bryan Kohberger enters a courtroom in Moscow, Idaho, Jan. 12, 2023, for a status hearing. He waived his right to a quick preliminary hearing and will appear in court again on June 26. (Kai Eiselein / Pool)
Police allege that Kohberger, a student at the neighboring Washington State University just seven miles away, cased the victims' home at least 12 times prior to the murders. Then, just hours after the attack, police say they tracked Kohberger's phone back to the crime scene.
Kohberger faces four counts of first-degree murder and a felony burglary charge for allegedly entering the home with intent to kill. He could face the death penalty if convicted.
RELATED: Idaho murder suspect Bryan Kohberger had 'normal conversation' with neighbor: 'You heard about these murders?'
He is due back in court in June for a hearing in which his defense is expected to challenge the evidence used to obtain a warrant for his arrest.
Two other housemates were not attacked – including one who allegedly heard crying from Kernodle's room and a man saying, "It's OK, I'm going to help you."
RELATED: Idaho murders suspect Bryan Kohberger trades intensity for fear in 2nd court appearance: body language expert
A short while later, police say she saw a masked man with "bushy eyebrows" leaving through a sliding door.
According to the police affidavit, Kohberger left behind a Ka-Bar knife sheath with DNA on the snap. Investigators recovered it in Mogen's bed, next to her body.
Kohberger lived in an apartment in Pullman, Washington, where he was studying for a Ph.D. in the school's department of criminal justice and criminology. The campus is across the state line but only about 10 miles from the University of Idaho.
RELATED: Idaho murders: 5 key pieces of evidence against Bryan Kohberger
He had allegedly been stalking the King Road home for weeks, according to the affidavit.