IHOP offers free short stack for National Pancake Day 2023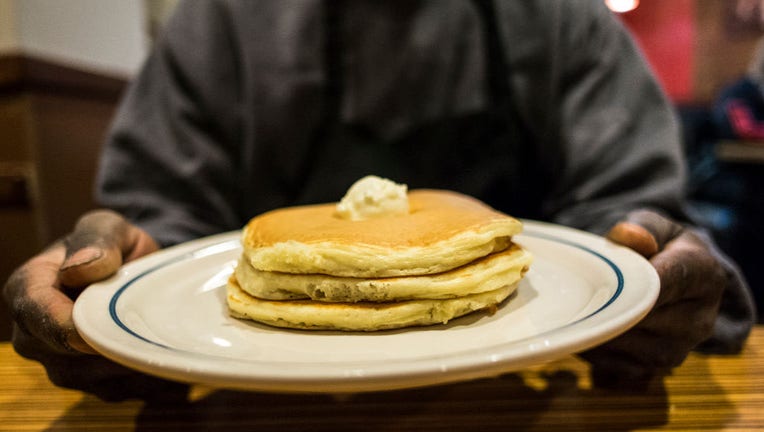 article
GLENDALE, Calif. - The final day of February is also National Pancake Day, and IHOP has a deal to celebrate. 
The breakfast chain is offering a free short stack of buttermilk pancakes – which come with three pancakes – on Tuesday, Feb. 28.
RELATED: 'The Truffle Table': Shake Shack offering fine dining to promote new menu
To cash in on the deal, customers need to dine in at IHOP between 7 a.m. and 7 p.m. local time, the restaurant said. 
The deal is limited to one short stack per guest. 
This year marks the 17th year that IHOP has celebrated National Pancake Day, which has evolved into "an iconic IHOP holiday that sparks joy and brings a smile to guests' plates across the country," the chain said.
IHOP added that International Bank of Pancakes loyalty members will also receive two times the PanCoins on any additional menu items purchased on Tuesday.
RELATED: Chipotle to feature viral TikTok fajita quesadilla on their menu
This story was reported from Cincinnati.